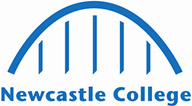 University Centre
Engineering
You're a technical and methodical thinker with a desire to find solutions to any problems you come across. As an engineering student at Newcastle College University Centre, you will thrive as you develop the skills you need for a successful career in industry.

Learning in our industry-standard facilities, you will have access to our state-of-the-art CAD suites and equipment such as CNC, robotics, 3D printers, scanners, metalwork lathes and fabrication tools.
You will be encouraged to apply for and work towards EngTech status, giving you the edge as an engineering graduate.
Our engineering degrees are linked extensively with industry. You will have the opportunity to work with big names in the industry throughout your studies, including IHC, Renolit IMechE, Port of Blyth, Siemens and Mercedes AMG.
If you want to build a rewarding career, start your engineering journey with us.
Investing in you
Newcastle College University Centre has been awarded £2m by the Office for Students (OfS) to invest in our STEM facilities including Engineering. Engineering students will benefit from leading-edge teaching facilities such as a CNC Lathe Machine, Smart Robot Car Kits for digital programming and even an industrial robot!
There's never been a better time to study Engineering at Newcastle College University Centre.
Read more about our investment
What can I do with an Engineering qualification?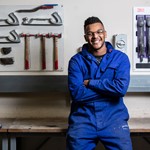 Apprenticeships
Earn while you learn with an Apprenticeship at Newcastle College.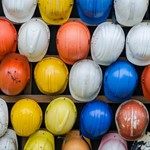 Levels Explained
Trying to make sense of your grades? Not sure what you can study? Read our handy 'levels explained' guide.