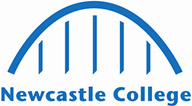 Undergraduate Support
Eligible full-time and part-time students can apply to Student Finance England for a student loan, which could cover the cost of your tuition fees and living costs. If you have dependants or a disability, you can also apply for extra financial support.
For many, the amount you are able to borrow will be determined by your parents' income. You do not need to pay back your loan until you earn minimum repayment amount.
Postgraduate Support
If you plan to study a postgraduate degree you can now apply for Postgraduate Master's Loan from Student Finance England to cover the cost of tuition fees and living costs.
You'll only need to start repaying your loan when your income is over the 'threshold' amount.