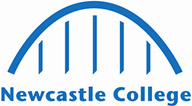 Student Life
Do you want a brilliant student experience in the country's number one student city?
By choosing Newcastle College you'll become part of a diverse and vibrant community, studying just a stone's throw away from the city centre. Here, you can embrace your independence, make lifelong friends, learn in fantastic facilities and access award-winning support. Whatever you're into, we can help you make the most of your time as a student.
No.1
Ranked Student City
2019The Student Hut
16,000
Students Choose Newcastle College
10
minute walk to city centre
Student life in Newcastle
Newcastle is famous for being friendly and was voted the best student city in the country for good reason! Our open and welcoming campus is a short walk from Newcastle Central Station, meaning you're never far from a spot of retail therapy, a tasty new restaurant or award-winning culture.
Autumn Term
7 September to 18 December 2020
Key Dates and Holidays
7 September 2020 - Start of Autumn Term (16-18 and Adults)

14 September 2020 - Start of Autumn Term (Degree students)

26 October 2020 - Autumn Half Term Week (All)

2 November 2020 - Return to College (Degree All) 

21 December 2020 - Christmas End of Term Holidays (All)
Spring Term
4 January to 2 April 2021
Key Dates and Holidays
4 January 2021 - Return to College (All)

15 February 2021 - Spring Half Term (16-18 and Adults)

22 February 2021 - Return to College (16-18 and Adults)

5 April 2021 - Spring End of Term Holidays (All)
Summer Term
19 April to 26 June 2021
Key Dates and Holidays
19 April 2021 - Return to College/learning (All)

3 May 2021 - May Bank Holiday (All)

31 May 2021 - Summer Half Term (All)

7 June 2021 - Return to College/learning (All)

18 June 2021 - Summer Holidays (Degree students)

21 June 2021 - Summer Holidays (16-18 and Adults)

28 June 2021 - Summer Holidays (Riverside Dene Adult Provision)