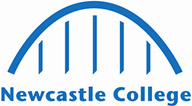 Student Fellowship Programme
Students are at the heart of the higher education community. It is important that every learner is offered a range of opportunities to influence and enhance the quality of the learning experience at the college. The Student Fellowship Programme will enable higher education students to actively participate in shaping their learning experience and contributing to the future direction of the institution.
The programme
The Higher Education Student Fellowship Programme is designed to provide opportunities for students to undertake funded projects. The programme will contribute to the implementation of our Higher Education Partnership Strategy and support the development of an inclusive academic community.
Students who take part in our Higher Education Student Fellowship Programme stand to gain valuable experience. The project is an opportunity for students who are looking for an experience to complement their studies, whilst expanding their skillset and improving their CV, all while getting paid!
Benefits
contribute to the decision-making processes in the college

develop meaningfully to cutting edge projects

shape and develop quality assurance and the enhancement of higher education

gain experience in team work, leadership and presentation skills.
Earn while you learn
As well as gaining valuable experience, you can receive between £200 - £1000, depending on the role, which is not subject to taxation or National Insurance.

More and more people are getting degrees each year. Our project enables you to stand out in an increasingly competitive crowd by strengthening your CV and complementing your degree with employability and work-based skills. You'll also get the satisfaction of making a real difference to your course and the College.