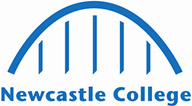 If you are looking for the perfect place to study in the UK, look no further than Newcastle College University Centre. Newcastle is regularly voted as one of the top student cities in the UK. Known for being friendly, you will enjoy a warm welcome and amazing culture, including historical sites and modern art galleries. Outside of the city, it's just a short journey to explore countryside, beaches and the rest of the North East.
Our dedicated International Office supports a thriving international student community helping you to have the best experience during your studies. As a College of NCG we are a UKVI Student Sponsor with a track record of compliance.  We are proud to be able to sponsor international students for both further education and higher education programmes and have a wide range of courses to suit your needs and ambitions. 
15,000
Students choose Newcastle College
No.1
Ranked Student City
2019The Student Hut
10
minute walk to city centre
Things to consider
We know that there is a lot to think about when choosing a place to study, especially when it involves moving abroad. The following information will help as you consider studying as an international student at Newcastle College.