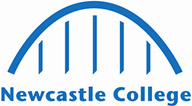 Newcastle College Ofsted Results
Ofsted (Office for Standards in Education, Children's Services and Skills) is an independent and impartial body which inspects and regulates services providing education and skills for learners of all ages.


Our Ofsted Reports
Through focused inspection and regulation, Ofsted works closely with schools and colleges to raise standards and implement improvements. In the interest of transparency, please find below the latest NCG and Newcastle College Ofsted reports.
For more information about Newcastle College and the courses available, visit our about us page, or get in touch today.