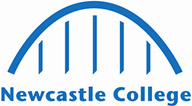 Step into the world of work and earn while you learn with an apprenticeship at Newcastle College

Choose from more than 30 apprenticeship routes and earn a real wage and a real qualification. You will split your time between work and Newcastle College, combining learning, earning and experience to gain all of the skills you need to succeed in your career.
30+
Apprenticeship Routes Available
719,000
Participated in an Apprenticeship in England (19/20)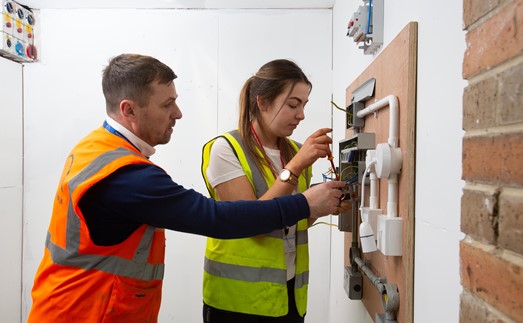 Why choose Newcastle College?
At Newcastle College we work closely with employers across the North East to offer apprenticeships for everyone. Our dedicated Apprenticeships Team will give you all of the support you need, from interview tips to finding the perfect apprenticeship, all the way to completing your qualification!
Browse our subject areas now.
Explore Subject Areas
Common questions
We are often asked the following questions from our apprentices
How much will I get paid?
You will be employed as a full-time member of staff and you will earn at least the minimum apprentice hourly wage of £4.15. If you're aged 19 or over, your pay will increase after your first year in line with National Minimum Wage. This is currently £6.45 if you're 19 or 20, £8.20 if you're 21 – 24 and £8.72 if you're 25 or over. You will also be entitled to paid holidays and bank holidays.
Can I do an apprenticeship if I'm 21+?
Yes. There's no age limit for apprenticeships. In the first year you would recieve the apprenticeship minimum wage of £3.90. However, after the first year would rise to a minimum of £7.70 for ages 21 and over. Many of our employers pay more than minimum wage.
Can I access student discounts?
Yes, as a college student, you can apply for a NUS TOTUM discount card or sign up for UNiDAYS.
Students' Union
I don't have access to a computer at home - can I use one at College?
Yes, no matter which campus you're based in you can always access a Learning Zone. Here, you can drop in to use a PC to access the internet, browse our e-library and complete any assignments or projects you may have.
Learning Spaces
What apprenticeships can I choose from?
You can choose from more than 30 apprenticeship routes across a range of job roles, from construction and engineering to business and technology, science and health to beauty or hospitality. No matter where your interests lie, there could be an apprenticeship for you.
What qualification will I get?
What qualification will I get? The qualification you gain completely depends on your age and the level of apprenticeship you're doing. Each level has different entry requirements. Newcastle College offers the following apprenticeships: - Intermediate Apprenticeship (Level 2) - Advanced Apprenticeship (Level 3) - Higher Apprenticeship (Level 4 or 5, equivalent to foundation degree) - Degree Apprenticeship (Level 6, equivalent to an honours degree)
How much will an apprenticeship cost me?
Absolutely nothing! You will earn a wage while you study for your qualification and you won't have to pay anything to Newcastle College or your employer. If you're doing a Higher or Degree apprenticeship, you could get paid to get a foundation or honours degree!
How long will my apprenticeship last?
All apprenticeships last at least twelve months and depending on the qualification may last up to three years.
Apprenticeships Form
Please complete the form below and a member of our team will be in touch shortly.