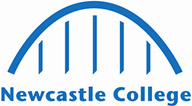 We're here to help you love your time at Newcastle College!
Students' Union
Newcastle College Students' Union is ran by students just like you, elected by you, to represent you and all of the students across the College.

As well as raising awareness of important issues on behalf of students, the Students' Union (SU) runs a range of initiatives and events, from Fresher's Week to end of year awards nights.
10
minute walk to city centre
No.1
Ranked Student City
2019The Student Hut
Why You Should Get Involved
If you want to meet new people, stay connected and have fun, keep an eye out around campus for the latest SU news and events. Most importantly, it's the place to go if you need advice and support, if you have a concern about your course, or an issue you need help dealing with. SU officers can offer advice on issues such as drugs and alcohol, mental health, bullying and abuse, or they can signpost you to the right people if they aren't able to help. If you need help and aren't sure who else you can talk to, the SU is a great place to start. Plus, you can rest assured that the SU is an inclusive safe space, so regardless of your race, religion, ethnic origin, sexuality, age, gender or disability, SU officers will always represent you fairly and without prejudice.