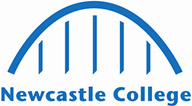 Our City
Right in the heart of the UK's #1 student city
Did you know that Newcastle was voted #1 city for students in the UK in 2019? The beating heart of the North East, Newcastle has everything from shopping, dining and nightlife to beautiful architecture, history and culture. No wonder it's so popular!
About Newcastle
The city caters for absolutely everybody, so whether you're into glamour or grunge, sports or style, you'll find something new to do around every corner. Plus, our campus is just a short walk away from the city centre, so you're perfectly placed to make the most of student life.
Newcastle is also the perfect base to make the most of the North East. If you ever tire of city life (why would you?), you can hop on a bus or metro and arrive at the coast to enjoy our award-winning beaches and coastline in under 20 minutes, or head the opposite way to ramble through rolling countryside and National Parks. 
If you still need persuading that Newcastle is the best place to study, we'll remind you that Geordies are famed for their friendliness and if you're new here, you'll be welcomed with open arms and a really, really long bucket list of things to do while you're here below!
You can also visit the official tourism page at NewcastleGateshead.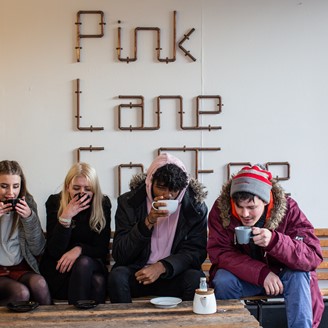 Things to do
You'll never be short of things to do in Newcastle and the North East, no matter what you love doing in your spare time. There is so much on offer you'll find it hard to pack it all in. In fact, we're willing to bet that even the born and bred Geordies amongst you will still have plenty to discover in our region. Whether you prefer city, coast or countryside, a vibrant night out or a laid-back day, you're never far away from a good time. We really do have it all!
Ouseburn Valley
Top of your must-visit list should sit the Ouseburn Valley. Originally an industrial hub, this cultural and creative corner of the city is always popular amongst students. Just a short stroll from the city-centre, you'll find plenty of live music, history and heritage, pop-up shops, independent eateries and the best bars and breweries.
Jesmond Dene
Head north of the Ouseburn and you'll find Jesmond Dene, where you can get your fresh-air fix. This tranquil spot feels a million miles away from the city bustle and here you can enjoy 3km of wooded walking trails, spot some local wildlife and enjoy a relaxing picnic when the sun peeks out.
Tynemouth
A quick Metro journey is all it takes to reach Tynemouth, a beautiful coastal village and a must-see spot in the warmer months. It boasts award-winning beaches, vintage markets and a huge variety of bars, cafes and restaurants, so is always a popular choice for summer days and evenings out.
Places to eat
If you're a real foodie, Newcastle has something for every occasion and every budget. Here, you can find street-food and independent cafes, alongside family favourites, fine-dining and Michelin stars.
For something a little different, check out what's on offer in our famous Grainger Market, or enjoy a traditional Chinese meal in Chinatown, one of only five in the UK.
Grey's Quarter and The Gate have all the names you know and love, while you'll find the best brunch spots in the nearby student hubs of Jesmond and Ouseburn.
Don't forget to check out the Chefs' Academy on campus too!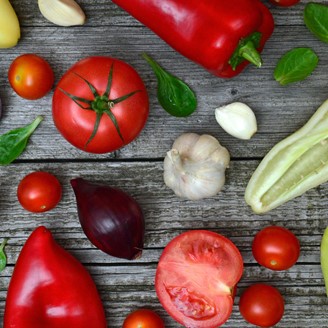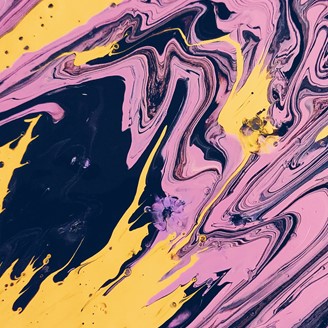 Museums and Culture
Whether you're into local history and beautiful buildings, or music, performance and the arts, Newcastle and its neighbours have almost too much culture on offer to mention. Our history and heritage means you'll find culture no matter where you wander in our city, or even our region. Enjoy world-class theatre at our historical Theatre Royal and Tyne Theatre, or take in an indie production at Live Theatre or Alphabetti Theatre. Take in our city's story at Newcastle Castle or one of our many museums, or immerse yourself in art at the Laing Art Gallery or BALTIC Gateshead. Catch chart-topping acts at the 10,000 seat Utilita Arena and our various music festivals, or your favourite local band at one of many independent venues dotted across the city. Newcastle is the social and cultural hub of the North East, so no matter what you're into, you'll find it here.
The Discovery Museum
The Discovery Museum is just around the corner from our main campus and here you can immerse yourself in the history of maritime, science and technology in Newcastle. Originally opened in Exhibition Park in 1934, the Discovery Museum was the UK's first science museum outside of London and now focuses on the story of Tyneside from Roman settlement to present day, through our industrial past. Its biggest exhibition is reserved for Turbinia, the Royal Navy's first steam-powered ship that was once the fastest ship in the world. With a steam turbine developed by our very own Charles Parsons, it is an important piece of local history.
Great North Museum: Hancock
If natural history is more of a draw for you, the Great North Museum: Hancock offers archaeology, geology and world cultures all under one roof. Here you can uncover the secrets of our region, explore our local wildlife in Natural Northumbria, or discover a detailed history of Hadrian's Wall. Keep exploring and you'll find fossils and collections from Ancient Egypt, Greek archaeology and objects from across the ocean in North America.r.
BALTIC Centre for Contemporary Art
Just across the water on Gateshead quayside, art and culture lovers will find the BALTIC Centre for Contemporary Art. Housed in a landmark flour mill, it is the UK's largest dedicated contemporary art institution. Through its experimental and inspiring exhibitions, BALTIC aims to create greater understanding of the world and champion the role of artists in our community. While exhibitions are always changing, recent commissions have included Joy Labinjo's exploration of the relationship between identity, race and culture and Play Rebellion, an interactive exhibition that invited the audience in to reconnect with their creativity.
Sport and Activities
Whether you love playing sport or simply spectating, there are plenty of options in Newcastle for you.
boys in black and white may not always win, but it's always an electric experience being part of the loyal and passionate crowd that fills St James' Park to cheer them on week after week.  Alternatively, you can head to Kingston Park to watch the rugby, while basketball fans are just a short stroll from the Eagles Community Stadium.
Prefer playing? There are plenty of local sports teams in and around Newcastle, or you can even join a team on campus to meet new people.
If you just love being active, enjoy the walking trails and cycle paths connecting city, country and coast, or go one step further and get involved in the water sports on offer along the River Tyne!