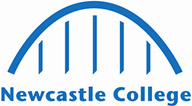 Apprenticeships
The benefits of an apprenticeship
If you're still weighing up your next steps and you're not sure whether an apprenticeship is right for you, we've put together a list of all the benefits of earning while you learn. It really is a win-win option!
1. You'll get paid to study!
As an apprentice you will earn while you learn, meaning you get all the benefits of working but you'll get a qualification too!
You'll be paid at least the minimum wage of £4.15 per hour in the first year of your apprenticeship.
If you're aged 19 or over in the second year, you'll then be paid at least the National Minimum Wage for your age group. From April 2020, this is £6.45 for 19-20 year olds, £8.20 for 21-24 year olds and £8.72 if you're aged 25 and over.
Employers can choose to pay you more than the above, but this is the minimum you'll receive.
For Example: If you're aged 17 and working 30 hours on the first year of your Digital Marketing Apprenticeship, you would earn more than £500 per month while also gaining your Level 3 qualification. 

2. Work Experience You'll gain hands-on experience, learning from experts in a real working environment. This kind of experience will help you stand out in future job applications and give you the opportunity to meet people who can open doors for you. It's always good to know people in the industry.
3. Get Qualified The key to getting your dream job is usually a combination of experience and qualifications. With an apprenticeship, you get both. You'll earn money like you would in a job, but you'll also spend time training and earning those vital qualifications that you'll need in the future!
4. Avoid Student Debt You can study an apprenticeship all the way up to Level 6, meaning you can gain a Foundation Degree or Bachelor's Degree for free. University can be a great experience but the biggest drawback for many is student debt. Not only will you have no need for student loans to cover tuition fees, but you'll be earning money to cover the cost of living.
5. Super-Speed Your Career You'll have a foot in the door as soon as you begin your apprenticeship and gaining experience as you progress. This is really attractive to future employers so you'll have an edge over the competition when you apply for future roles. Plus, although it's not guaranteed, you could even be in with the chance of a permanent role at the company where you complete your apprenticeship, as they often don't want to lose your skills and talents. The DfE cites that 7 in 10 apprenticeships are offered permanent jobs with their employers.