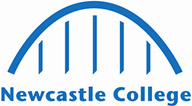 Additional Support Available
Common Questions
Travelling to the UK to study is the beginning of a big and exciting journey in your life! Living and studying in Newcastle may be very different, so we understand that you may feel a little anxious about your arrival. Luckily, you're not alone and below we've listed some of the most frequent questions that we're asked by our international student community.
I'm not going to know anybody when I arrive in the UK, can you help me to meet new people?
Absolutely! All of our international students are invited to join our Social Programme, which fits around your timetable and helps you get the best of your experience in the UK. The Social Programme will help you meet your fellow students and together you'll have evenings out to local restaurants and cinemas, as well as day-trips to nearby places of interest, such as the Lake District, York, Durham and Edinburgh.
Can you help me with my Visa application?
Of course. We have all of the information and guidance you will need to make your application here. If you still need some support or just have questions about the process, speak to our International Team, who are here to help you every step of the way.
Can you help me find somewhere to live?
We do not own any student accommodation but we do have close links with local providers and we can definitely point you in the right direction of some great options. Whether you'd like to live in halls of residence, private rented accommodation or even with a local family, speak to the International Team who can help you find the perfect place.
I'm worried about living in a new country, what support can you offer to help me settle in?
We know it can be difficult to adjust to living in a new country, especially if there are language barriers. Our dedicated International Team will give you a warm welcome on your arrival and help you settle in. As well as helping you with your enrolment and joining the Social Programme, they can support you with all of the practical, important things such as opening a bank account and registering with a doctor.
I don't know if I have the right qualifications, can you help me?
We consider and review all international qualifications for all of our programmes and our International Team will be able to assess your existing qualifications and help you onto the right course for you.