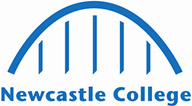 Step one: Gather your documents
The basic documents you will need to submit an application are:
A valid passport (Please submit a colour copy of the photo details page)

Colour copies of your highest qualifications. If your documents are not in English, we will also require a certified English translation

Evidence of your English language proficiency

Copies of any previous UK Visas, if you have any.
If your last qualification was awarded more than five years before the start date of your chosen course, you will also need to submit the following:
A short statement of purpose that explains why you want to return to education after a gap in studying

A detailed CV/resume that highlights any work experience, and respective job responsibilities

Employer references to cover the full period since you completed your last qualification.
Step two: Complete the application form
Download and complete our International Application Form. Please ensure that you complete all the fields to ensure our International Admissions Team can assess your application as quickly as possible.
Step three: Submit your application
Send your completed application form, and required documents, to international@ncl-coll.ac.uk. We aim to respond to all applications within 10 working days.