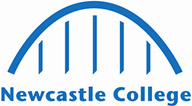 The history of Newcastle College, our journey and our vision for the future.
Our History
We're really passionate about our history and always want to learn more. We've worked with Tyne and Wear Archives and Museums, along with our alumni, to uncover the truth about our college through time.
In the 1960s, the Rutherford College of Technology (along with the esteemed Municipal College of Commerce and College of Art and Industrial Design) would merge to amalgamate its courses between the newly-envisioned College of Further Education and Newcastle Polytechnic (now Northumbria University).
The College of Further Education would go on to merge with the newly constructed Charles Trevelyan Technical College based at Rye Hill to become the Newcastle Upon Tyne College of Arts and Technology in 1972, later re-named Newcastle College in 1988. Since then we've grown to become one of the largest colleges in the UK, with 4 satellite sites which boast Queens Anniversary Prize for Further Education.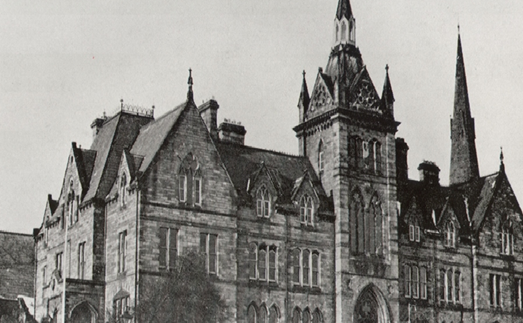 Education in post-war Newcastle
The idea of a new College of Further Education was first discussed in a 1954 meeting of the Newcastle City Council Education Committee. Councillors were passionate about creating a new kind of further education school, that could encourage social mobility and offer quality education to all.
As the Rutherford Grammar School moved to new premises, its Bath Lane site was considered as the best place for the new college. Following approval from the Ministry of Education, it opened its doors in September 1956.
John Hosking Innes was appointed Principal along with 11 full-time teaching staff to deliver its first one-year, full-time course in Shorthand Typing for Girls Leaving Secondary Modern Schools.
Demand was high, and within three months, councillors submitted plans for an extension of the college. In 1958, courses from the Rutherford College of Technology, including junior building, catering, bakery, chemistry, physics and maths, were transferred to the College of Further Education.
The Education Precinct
Newcastle's Vision for Education
Around the same time the council had ambitious plans to develop the 'Education Precinct' - a vision to bring all of the city's Further and Higher Education institutions closer together in a single place, close to where you'll find Newcastle Civic Centre now.
It was decided that a new additional building for The College of Further Education would be built on Sandyford Road, alongside the new Newcastle Polytechnic to be built in 1966, which would amalgamate junior science, food technology, music, commerce and general courses from the esteemed Municipal College of Commerce and College of Art and Industrial Design.
Welcome to Rye Hill
In 1963, the College was still outgrowing its Bath Lane premises and while a number of satellite sites across the city were able to meet demand, the idea of one larger college was still preferred.
The decision was made to purchase an additional property at Rye Hill to cope with the anticipated demand and name it Charles Trevelyan Technical College, which opened in 1965 offering building and construction courses.
With a new permanent building planned for The College of Further Education, it was agreed that the college should merge with Charles Trevelyan Technical College so that the region could be served by one further education college.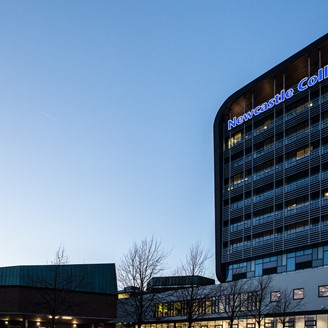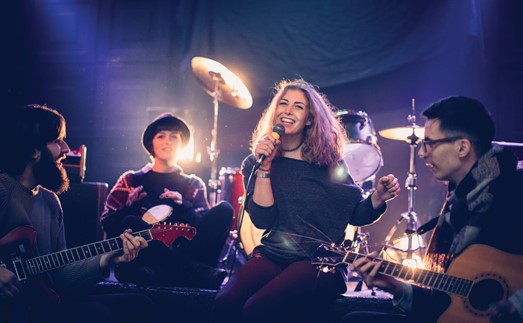 Becoming Newcastle College
In September 1972, the Newcastle Upon Tyne College of Arts and Technology opened its doors.
This comprised of the sites for Charles Trevelyan and College of Further Education where the buildings were renamed Charles Parsons and Charles Trevelyan respectively.
The first Principal was Mr JH Innes.
It was renamed to Newcastle College in 1988. We joined NCG in 2007 when the college amalgamated with West Lancashire College and later others.
A vision for the future
As part of NCG, we aim to be the UK's leading college group, recognised for our local impact and national influence. Through exceptional teaching, innovative courses, ambitious education and outstanding learning environments, NCG colleges will enable social mobility and economic prosperity.
As a college one of our biggest priorities is to work closely with employers across our region to develop courses that deliver the skills and expertise they need from their workforce. We believe in practical, work-based learning that gives our learners the hands-on experience they need.
In 2018, Newcastle College was awarded the Queen's Anniversary Prize for our delivery of vocational education in our Transport Academy, that really meets the engineering skills needs on a local, regional and national level.
We began offering higher education many years ago and were one of the first further education colleges in the country to be awarded Taught Degree Awarding Powers. These allow us to develop and deliver our own Foundation, Honours and Masters degrees to meet the needs of our local employers and ensure that our future graduates have the skills and experience to make them work-ready. As of 2018, we officially deliver our degrees through Newcastle College University Centre.
In 2020, we saw our biggest challenge yet, as we closed our doors due to the coronavirus pandemic. Unable to deliver the hands-on, vocational experience that we do best, we moved to a remote learning model that allowed our teachers to come up with creative solutions and develop new ways of teaching thanks to the power of technology.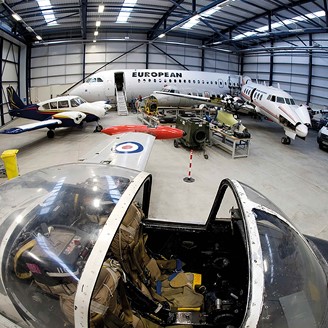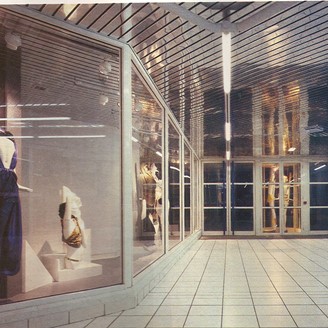 Our building names
Many of the buildings on our Rye Hill Campus are named after historical figures and below you can find out more about the people behind those names.