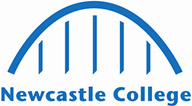 The history of Newcastle College, our journey and our vision for the future.
Our History
We're really passionate about our history and always want to learn more. We've worked with Tyne and Wear Archives and Museums, along with our alumni, to uncover the truth about our college through time. If you would like to contribute to our research, get in touch at communications@ncl-coll.ac.uk
In the 1960s, the Rutherford College of Technology (along with the esteemed Municipal College of Commerce and College of Art and Industrial Design) would merge to amalgamate its courses between the newly-envisioned College of Further Education and Newcastle Polytechnic (now Northumbria University).
The College of Further Education would go on to merge with the newly constructed Charles Trevelyan Technical College based at Rye Hill to become the Newcastle Upon Tyne College of Arts and Technology in 1972, later re-named Newcastle College in 1988. Since then we've grown to become one of the largest colleges in the UK, with 4 satellite sites which boast Queens Anniversary Prize for Further Education.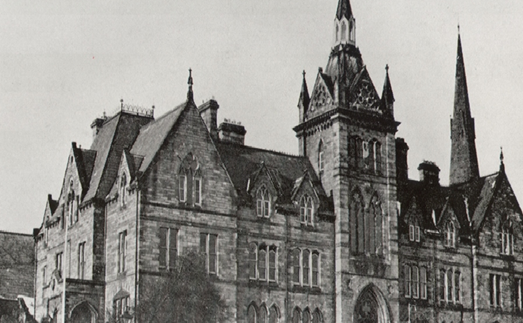 Education in post-war Newcastle
The idea of a new College of Further Education was first discussed in a 1954 meeting of the Newcastle City Council Education Committee. Councillors were passionate about creating a new kind of further education school, that could encourage social mobility and offer quality education to all.
As the Rutherford Grammar School moved to new premises, its Bath Lane site was considered as the best place for the new college. Following approval from the Ministry of Education, it opened its doors in September 1956.
John Hosking Innes was appointed Principal along with 11 full-time teaching staff to deliver its first one-year, full-time course in Shorthand Typing for Girls Leaving Secondary Modern Schools.
Demand was high, and within three months, councillors submitted plans for an extension of the college. In 1958, courses from the Rutherford College of Technology, including junior building, catering, bakery, chemistry, physics and maths, were transferred to the College of Further Education.
The Education Precinct
Newcastle's Vision for Education
Around the same time the council had ambitious plans to develop the 'Education Precinct' - a vision to bring all of the city's Further and Higher Education institutions closer together in a single place, close to where you'll find Newcastle Civic Centre now.
It was decided that a new additional building for The College of Further Education would be built on Sandyford Road, alongside the new Newcastle Polytechnic to be built in 1966, which would amalgamate junior science, food technology, music, commerce and general courses from the esteemed Municipal College of Commerce and College of Art and Industrial Design.
Welcome to Rye Hill
In 1963, the College was still outgrowing its Bath Lane premises and while a number of satellite sites across the city were able to meet demand, the idea of one larger college was still preferred.
The decision was made to purchase an additional property at Rye Hill to cope with the anticipated demand and name it Charles Trevelyan Technical College, which opened in 1965 offering building and construction courses.
With a new permanent building planned for The College of Further Education, it was agreed that the college should merge with Charles Trevelyan Technical College so that the region could be served by one further education college.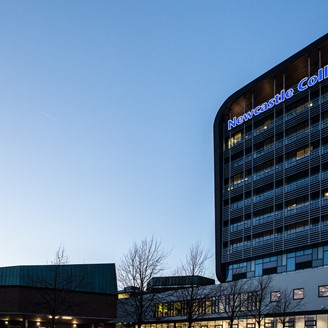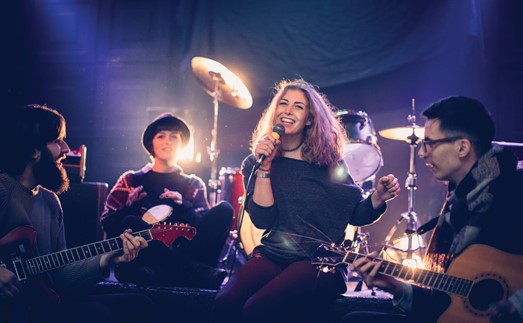 Becoming Newcastle College
In September 1972, the Newcastle Upon Tyne College of Arts and Technology opened its doors.
This comprised of the sites for Charles Trevelyan and College of Further Education where the buildings were renamed Charles Parsons and Charles Trevelyan respectively.
The first Principal was Mr JH Innes.
It was renamed to Newcastle College in 1988. We joined NCG in 2007 when the college amalgamated with West Lancashire College and later others.
A vision for the future
As part of NCG, we aim to be the UK's leading college group, recognised for our local impact and national influence. Through exceptional teaching, innovative courses, ambitious education and outstanding learning environments, NCG colleges will enable social mobility and economic prosperity.
As a college one of our biggest priorities is to work closely with employers across our region to develop courses that deliver the skills and expertise they need from their workforce. We believe in practical, work-based learning that gives our learners the hands-on experience they need.
In 2018, Newcastle College was awarded the Queen's Anniversary Prize for our delivery of vocational education in our Transport Academy, that really meets the engineering skills needs on a local, regional and national level.
We began offering higher education many years ago and were one of the first further education colleges in the country to be awarded Taught Degree Awarding Powers. These allow us to develop and deliver our own Foundation, Honours and Masters degrees to meet the needs of our local employers and ensure that our future graduates have the skills and experience to make them work-ready. As of 2018, we officially deliver our degrees through Newcastle College University Centre, after being awarded University Centre status and we also hold TEF Silver status.
In 2020, we have seen our biggest challenge yet, as we closed our doors due to the coronavirus pandemic. Unable to deliver the hands-on, vocational experience that we do best, we moved to a remote learning model that has allowed our teachers to come up with creative solutions and develop new ways of teaching thanks to the power of technology.
As we move forward and begin welcoming our students back to our campuses, this has helped shape the way that we will deliver our courses for the time-being. We want to make sure that our students can safely come to college and benefit from getting that hands-on experience in our specialist facilities and spending time with their friends and tutors, while also taking advantage of safe and effective remote learning and support.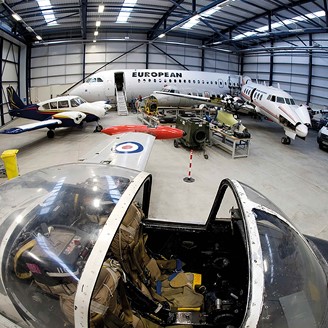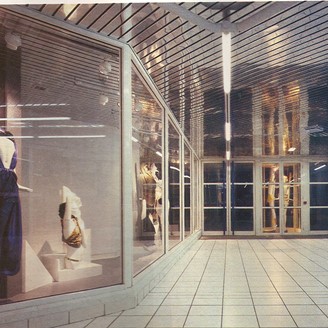 Our building names
Many of the buildings on our Rye Hill Campus are named after historical figures and below you can find out more about the people behind those names.
Armstrong House
Like many other places in Newcastle, the building which houses our Visitor's Reception and Student Services team is named after Lord William George Armstrong (1810-1900)
William Armstrong was a visionary inventor, engineer, scientist and businessman, born in Shieldfield, Newcastle. His factory in Elswick (near our Rye Hill campus), manufactured hydraulic cranes, ships and guns and was the largest employers in the area in the 1860s, employing over 25,000 people.
Low levels of literacy and numeracy in Newcastle led to issues recruiting skilled engineers at Armstrong's factory and in 1866, he set up Elswick Works' School offering elementary education, funded by contributions from his workers depending on their salary. Boys who attended the school were numerate, literate and were more likely to be employed by Armstrong, while girls could also attend in a separate building to learn a more domestic curriculum.
Armstrong helped found Newcastle's College of Physical Science, which was later renamed Armstrong College and is now considered to be the beginnings of Newcastle University.
Perhaps best known for his development of guns and warships, it must be acknowledged that Lord Armstrong was a successful international arms dealer. However, his legacy is much bigger than his contribution to modern conflict.
As an inventor, he is most famous for his invention of hydraulic cranes and the hydraulic systems that still power Newcastle's beloved Swing Bridge and London's Tower Bridge. Even in the 1800s, Armstrong was an advocate for renewable energy and environmentally friendly power solutions such as solar power and hydroelectricity.
If you wander around Newcastle and the North East, you will see many influences of Armstrong and can even walk the 'Armstrong Trail', taking in many key places from Armstrong's life in the city.
As well as the Swing Bridge, he built his home in Cragside, Northumberland where he also planted seven million trees and five lakes. Now a tourist attraction belonging to the National Trust, Cragside was the world's first house to be lit by hydroelectricity, powered using water from the lakes.
He also donated a large sum of money towards the Hancock Museum of Natural History (now the Great North Museum), outside of which you can find a bronze statue of Lord Armstrong.
Before his death, Armstrong bought and restored Bamburgh Castle, which still belongs to the Armstrong family today. However, he did donate his land at Jesmond Dene, including Armstrong Bridge and Armstrong Park, to the people of Newcastle. 
Mandela
This beautiful building is dedicated to our creative courses and is where our art, design and digital arts students call home. Inside, you'll find drawing, painting and sculpting studios, Mac suites, a 3D design workshop, fashion and textiles workshops, a digital photography suite and an animation wing. It even boasts its own gallery where our students get to showcase all of their amazing work to the public.

The name is a tribute to Nelson Mandela (1918 – 2013), an anti-apartheid politician who became South Africa's first democratically elected president, as well as its first black head of state and is remembered across the globe for his advocacy for freedom, equality and dedication to democracy.

Nelson Mandela's early childhood was shaped by the traditional Thembu customs of his African tribe but he attended Christian schools and he was the first in his family to gain an education. While he was anti-imperialist, he considered the education brought by European colonists to Africa as a benefit.

Mandela became increasingly interested in politics while studying to become a lawyer at his University, facing much racism as the only black student. He helped to found the African National Congress Youth League (ANCYL) and after apartheid was introduced in 1948, Mandela rose to fame as an anti-apartheid activist, dedicating his time to the movement.

Following various arrests and short jail terms, Mandela was imprisoned in 1964 for his actions against government and despite global calls for his release, he didn't leave prison until 1990, when his televised release was broadcast across the world.

After his release, Mandela continued his fight for equality and as President of the ANC was democratically elected as the first black President of South Africa in 1994, effectively ending apartheid. After serving five years, Mandela chose not to run for a second term and retired in 1999.

During his retirement, Mandela created and released an exclusive collection sketches and prints, including a series based on his time in prison and collaborations with artists across the globe. His artwork is widely considered to be symbolic of his struggle and dedication to the fight for freedom and equality.

Mandela continued to be a vocal activist until his death in 2013.
Parsons
Parsons was redeveloped in 2016. Inside you'll find ten floors of amazing facilities for business, science, childcare and healthcare students, as well as a canteen, café and plenty of social spaces.

It is named after Sir Charles Algernon Parsons (1854-1931), an engineer best known for his invention of the compound steam turbine.
Born in London but raised in Ireland, Parsons was the youngest son of famous astronomer William Parsons, 3rd Earl of Rosse. After studying maths and graduating from Cambridge in 1877, he arrived in Newcastle to join William Armstrong's engineering firm as an apprentice.

In 1884, he worked as Head of Electrical Equipment Development for ship engine manufacturers Clarke, Chapman and Co. in Newcastle. Whilst there, he developed a turbine engine and electrical generator, which together made electricity cheap and easy to produce. This invention shaped Parsons' career and revolutionised marine transport and naval warfare.

Five years later, he founded C. A. Parsons and Company in Newcastle to produce turbo generators to his design. In the same year, he opened the Newcastle and District Electric Lighting Company and opened Forth Banks Power Station in 1890, the first power station in the world to generate electricity using turbo generators.

In 1894, the world's first turbine-powered ship Turbinia was successfully launched using Parsons' engine, leading to the founding of the Parsons Marine Steam Turbine Company in Wallsend in 1897, specialising in steam turbine engines for naval use. The navy's first turbine-powered battleship HMS Dreadnought was the fastest ship in the world in its time, thanks to Parsons' turbine engine.

Turbinia remains on display in Newcastle's Discovery Museum while C.A Parsons and Company still survives in Heaton as part of a Siemens conglomerate.

As well as turbines, Parsons was also known for inventing the Auxetophone, an early compressed air gramophone and for developing optical equipment for searchlights and telescopes.

Parsons was knighted in 1911 and made a member of the Order of the Merit in 1927.
Rutherford
Rutherford is home to engineering workshops and specialist facilities where our engineering manufacturing students practice their skills across a range of engineering disciplines.
The building is named after John Hunter Rutherford (1826-1890), a leading educational reformer who believed in education for all. An evangelical preacher and doctor , Rutherford came to Newcastle from his birthplace of Jedburgh in 1850, hoping to serve the people of the city and improve the lives of the poor.
He set up a small chapel on Neville Street (near Central Station) which soon became so popular it expanded to a church built on nearby Bath Lane. From the chapel and then later the church, Rutherford set up a Sunday School, where poor children could get free breakfast and learn to read and write. This evolved into Bath Lane School, founded in 1871.

The elementary school quickly expanded into branch schools all across Tyneside and introduced the concept of 'Rutherford's Ladder', where pupils could progress to successive secondary and further education to develop their knowledge and skills. This idea led to the founding of the School of Science and Art in 1879 (where pupils could choose specialist subjects), followed by Rutherford Memorial College in 1892, two years after Rutherford's death in the Rye Hill area of Newcastle.
Rutherford's aim was always to ensure that education was accessible to everyone and therefore Bath Lane School and its branch elementary schools were free, meaning demand for places was much higher than capacity allowed. Secondary level and evening class costs were kept as low as possible and many scholarships were offered.
Rutherford College and schools underwent many changes and evolved into many different colleges and education institutes over the years. Newcastle College has no direct link to Rutherford College, apart from being built on the same site, but Rutherford's beliefs and the educational reforms that he influenced in Newcastle no doubt played a huge part in its establishment.
A memorial statue dedicated to John Hunter Rutherford stands in Newcastle's Bigg Market.
Trevelyan
The Trevelyan Building is where you'll find our digital technologies and sports students, amongst others. It is named after Sir Charles Philip Trevelyan 3rd Baronet (1870-1958), an MP and a former President of the Board of Education.

Trevelyan was born in London to a wealthy family of politicians and while it was no surprise that he chose to pursue a political career, it was his interest in education and his socialist views that shaped his political path.

Originally a member of the Liberal Party, his strong interest in education seen him elected to the London School Board in 1896, before being elected an MP for Elland in 1899. In 1908, Prime Minister Herbert Asquith appointed Trevelyan to the junior post of parliamentary under-secretary at the Board of Education. In this post he argued passionately for the establishment of a completely secular system of national education.

As an MP, Trevelyan argued in Parliament for the taxation of land, advocated Labour-Liberal co-operation on socialist legislation and argued for the abolishment of the House of Lords. In 1914, Trevelyan quit Parliament in protest to the British involvement in the First World War and went on to form an all-party, anti-war coalition the Union of Democratic Control, which became the biggest anti-war movement in the country.

In 1918, Trevelyan joined the Labour Party, believing that they would become the main force for progressive change and although he lost his parliamentary seat in Elland during that election, he went on to win the Labour seat for Newcastle in 1922. He became President of the Board of Education in January 1924 but he lost this place just ten months later when the Conservative government came to power in October 1924.

Although this Labour led government was short-lived, Trevelyan used the time to argue for a reduction in educational inequalities, stating that the children of workers should have the same opportunities as those of the wealthy. During his very short time in office, he achieved the following changes to education:

- Approved forty new secondary schools
- Reversed education cuts and increased free places available at secondary and grammar schools
- Restored state scholarships
- Increased maintenance allowances for young people in secondary education
- Tripled the Adult Education grant
- Empowered and encouraged local authorities to raise the school leaving age to 15

Following the 1929 General Election, Trevelyan once again became President of the Board of Education but unfortunately failed to get his Education Bill through Parliament, which would have directed more public funding to education and legally raised the school leaving age. He resigned from government in 1931 but remained a member of the Labour Party until he was expelled in 1939.
Family links to Slavery

It is only right to acknowledge that while the Charles Trevelyan we have honoured on campus does not have any direct involvement, the wider Trevelyan family does have links to slavery and to the Great Famine in Ireland.

Charles Philips Trevelyan should not be confused with his grandfather Charles Trevelyan 1st Baronet, who served in Colonial India and returned to the UK to work as treasurer to the government from 1840 – 1859. During the time of the Great Famine (1845 - 1849) he failed to provide adequate aid and relief to the people of Ireland, making him one of the most detested historical figures in Irish history.
Trevelyan's great-grandfather was Sir John Trevelyan of Wallington, who married the daughter of West India slave merchant Peter Simond in 1757 and became involved in plantation ownership. When slavery was abolished in the British Empire in 1830, the Trevelyan family received £35,000 in compensation for the loss of slaves.
Although the above events happened prior to the birth of Sir Charles Philips Trevelyan, he did inherit Wallington Hall in 1928. On his death in 1958, he passed the property to the National Trust, the first kind of property to be owned by the Trust. Explaining his actions in a radio broadcast, Trevelyan stated: "To me, it is natural and reasonable that a place such as this should come into public ownership, so that the right to use and enjoy it may be forever secured to the community. As a socialist, I am not hampered by any sentiment that the place I love will be held in perpetuity for the people of my country.