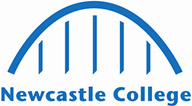 We offer degree courses in a wide range of subject areas, designed to help you reach your career goals. We develop and validate our own degrees so we can make sure they meet the demands of industry. Industry experienced tutors, exciting work placements, live briefs from industry and guest lectures are just some of the things you'll experience when you study with us. There are different types of degrees, so how are they different and how will they make you work-ready? We've got it all explained for you below.
What we offer
Certificate in Higher Education
After one full year of degree study, you will achieve a Certificate in Higher Education. It shows you've developed your knowledge and research skills and have a good understanding of theory, practice and trends in your chosen subject.
Foundation Degrees
A Foundation Degree is a two-year career focused qualification that is broadly equivalent to the first two years of a full degree. You will gain all of the employment skills and professional knowledge you need to help you land the job you want!
Honours Degrees
Our three-years Honours Degrees offer you a full degree (just like a university) and with so much practical experience and employer engagement, you'll be work-ready by the time you graduate.
Honours Degree (Top-Ups)
We also offer a wide range of one-year 'Top-Ups' which offer natural progression from a Foundation Degree to allow you to achieve your full Honours Degree, whether you want to do that straight away, or later on.
Degree Apprenticeship
A Degree Apprenticeship is a three-year work-based qualification that combines invaluable on-the-job work experience with an Honours Degree. Designed in partnership with employers, you will be in full-time employment while training at Newcastle College University Centre.
If you're in employment and wish to discover the benefits of a Degree Apprenticeship, talk to our Apprenticeships Team by emailing apprenticeships@ncl-coll.ac.uk