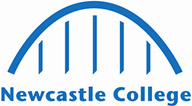 The Retreat
Relax and unwind with us
The Retreat is our on-site commercial hair and beauty salon and nail bar which offers some of the most technically advanced beauty treatments using high quality products including Elemis, Dermalogica and Environ at affordable prices.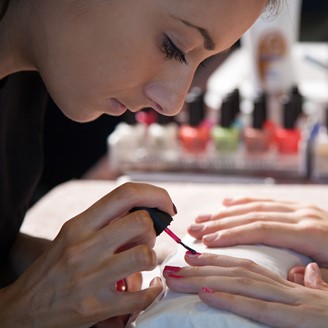 Our Services
Choose from over 40 different facial or body treatments which are carried out by supervised beauty students. Relax in one of our 14 individual beauty treatment rooms, each with an electric couch, music and light controls to provide you with a unique and relaxing experience. Fancy a new look? We offer styling, colouring, finishing and 'updos' for that special occasion which are carried out by our trainee student stylists under the guidance and close supervision of fully qualified instructors. A men's barbering service is also available.
Opening Times
From Tuesday 5 October, sessions will be available on:
Tuesdays: 2.30pm -7pm
Wednesdays: 3.30pm - 7pm
Thursdays: 3.30pm - 7pmp
Fridays: 12.30pm - 5pm

Our usual opening times are:

Monday: 10.30am - 1pm
Tuesday: 1.30pm - 7pm
Wednesday: 2.30pm - 8pm
Thursday: 2.30pm - 8pm
Friday: 11.30am - 5pm
Saturday and Sunday: Closed
What we offer
Upon reopening, our services will be limited to:
Manicure

Pedicure

Elemis facials

Gel polish

Full-body massage

Hot stone full-body massage

Back massage

Eye treatments

Waxing
Colour for roots

Full head colour

Highlights

Balayage

Cut and style
We usually offer a full range of services including:
Facials

Eye and nail treatments

Waxing

Massage

Spa treatments

Specialist clinic treatments

Hairdressing
Download our most recent price list here.
Book an appointment
To book an appointment call 0191 200 4602 or email  theretreat@ncl-coll.ac.uk
Please note: some treatments may not available on all days due to varying student levels, please call to confirm in advance.
Special Offers
Elemis Facial (Please note Elemis facials do not use steam)
£15.00 (usually £18.00)
Offer valid on Tuesdays and Fridays until 22 October, subject to availability

Dermaquest Advanced Facial
A hands-on facial which provides a deep cleansing, hydration or balancing treatment. This facial offers the opportunity for you to experience a highly active facial, without exposing the skin to any acid ingredients.
Choose one of the following facials for the special offer price.
Skinbright – Dull/Aged skin
Peptide Vitality – Aged skin
Essential Balance – All skin
Derma Clear – Oily skin
£20.00 (usually £32.00)
Offer valid on Wednesdays and Thursdays until 21 October, subject to availability

Lash Lift and Tint
Essentially a perm for your natural lashes! A lash lift curls your natural lash from base to tip so that you can see full length. Results typically last four to six weeks, depending on how quickly your eyelashes grow. Lashes can be short, but must be at least 4mm to get service.
£20.00 (usually £25.00)
Offer valid on Tuesdays and Fridays until 22 October, subject to availability
Important: A patch test must be done at least 48 hours prior for this treatment.  Patch tests can only be done on Tuesdays or Fridays.