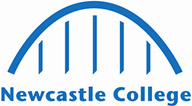 Financial support for University Centre students
There are a number of different support funds available from the University Centre and the Government to help you with costs of studying a degree. Check out information on our tuition fees, bursaries and loans which may be available to you.
Financial support for University Centre students
Study Support
Our support teams are on hand to offer you advice and support throughout your time at Newcastle College University Centre. Whether you need learning support, academic support or help with your general well-being, you will be supported throughout your University Centre journey.
Common Questions
Embarking on a degree is an exciting time, but we also know that deciding where to study is a big decision! One of the benefits of studying at Newcastle College University Centre is the support that you can access while you're here. We've compiled some of our most frequently asked questions below.
Can I access learning or pastoral support?
Yes, we have an award-winning student support team who offer one-to-one support to help you reach your full potential and achieve your goals. You'll regularly meet with a Personal Tutor who will help you to plan your learning journey and keep track of your progress. Our Learning Support Team can offer additional and specific support if you have any additional needs and/or disability. This includes support for sensory needs, learning and physical disabilities, autism and dyslexia. They can also help if you need advice and support for any issues relating to your mental health and wellbeing. You can find out more details on our Student Support page.
Support
I'm worried about the costs of attending college, can I get any financial advice or support?
We want everybody to have access to education and the opportunity to gain new skills, whatever your situation. Depending on your individual circumstances, your age and your previous qualifications and you could qualify for some financial support. This could range from help with the costs course fees and access to a support fund towards travel and childcare, or an Advanced Learner Loan. To find out about the various financial support options available at Newcastle College click here.
Support
I don't live locally, do you offer student accommodation?
Newcastle College University Centre does not own any student accommodation but we can definitely point you in the right direction of some great student friendly options. Whether you'd like to live in halls of residence, private rented accommodation or even with a local family, speak to our Student Services team who can help you find the perfect place.
Student Services Support
I would like to keep working while I study/I have childcare commitments, do you offer part-time courses?
We know that it can be difficult to commit to full-time education as an adult. You have a busy life and more than likely financial commitments or possibly even children. We want everybody to be able to access education and training opportunities and we offer a range of courses from short courses, to professional qualifications and degrees that you can study part-time or in the evenings, so that they can fit around your existing commitments and lifestyles.
I want to study for a degree, but I don't meet the entry requirements. What are my options?
If you want to study for a degree but don't have the right qualifications, an Access to Higher Education diploma could be your best option. This one year course will prepare you for degree level study and is recognised by universities across the country. You can choose from a range of Access to Higher Education pathways including business, health, sport, computing and education.
Access to Higher Education
I have a lot of experience in the field I'm studying for, can any of my work count towards my degree?
Yes, possibly! We offer Recognise Me, a unique service that considers all of your previous work experience, qualifications and skills. Degree qualifications are made up of modules and Recognise Me will analyse whether your experience, previous qualifications or professional training will align to these modules. If so, you could be exempt from certain parts of your degree, saving you valuable time to focus on the rest of your qualification!
Recognise Me