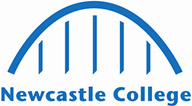 The mission of Newcastle College's engineering department is to develop the next generation of critical thinkers and engineering talent. With a focus on research and discovery, our department offers a collaborative environment to develop new skills and explore ideas. Offering support for employers and students, we deliver 16-18, apprenticeships, adult, undergraduate and postgraduate courses.
Our state-of-the-art CAD suites and workshops are the perfect place to turn your curiosity into discovery. Client-led briefs offer an excellent way to gain hands-on experience. We have worked with the likes of Network Rail, Nexus, American Air Filters, EDM Zone and Seymour Civil Engineering. Browse our courses now if you want to see where a career in engineering could take you.
Take a closer look at our courses
What can I do with a qualification in Engineering?