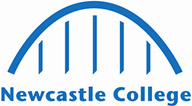 Electronics engineers undertake research and design, direct construction and manage the operation and maintenance of electronic motors, communications systems, microwave systems, and other electronic equipment.
£50,515
Median Salary
New workers start around £29,998. Normal pay is £50,515 per year. Highly experienced workers can earn up to £74,358.
Daily Tasks
Tests, diagnoses faults and undertakes repair of electronic equipment.
Organises and establishes control systems to monitor performance and evaluate designs.
Determines and specifies appropriate production and/or installation methods and quality and safety standards.
Undertakes research and advises on all aspects of telecommunications equipment, radar, telemetry and remote control systems, data processing equipment, microwaves and other electronic equipment.
Skills employers are asking for
Reading Comprehension
Active Learning
Mathematics
Critical Thinking
Active Listening
Monitoring
Learning Strategies