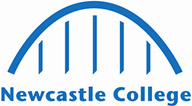 Science, engineering and production technicians n.e.c.
Job holders in this unit group perform a variety of technical support functions not elsewhere classified in MINOR GROUP 311: Science, Engineering and Production Technicians.
£27,574
Median Salary
New workers start around £18,911. Normal pay is £27,574 per year. Highly experienced workers can earn up to £43,052.
Daily Tasks
Otherwise assists technologists as directed.
Performs calculations and records and interprets data.
Undertakes tests and takes measurements and readings.
Sets up apparatus for experimental, demonstration or other purposes.
Have you ever thought about a career in the Energy industry and not known where to start? This Maintenance and Operations Engineering Technician apprenticeship is for you.
Length: 3 years
Study: Full-Time
Start Date: Various
Location: Employer Based

View Course