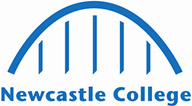 TV, video and audio engineers
TV, video and audio engineers service and repair domestic television, video and audio appliances.
£33,445
Median Salary
New workers start around £20,540. Normal pay is £33,445 per year. Highly experienced workers can earn up to £46,917.
Daily Tasks
Carries out service tasks such as cleaning and insulation testing according to schedule.
Re-assembles equipment, tests for correct functioning and makes any necessary further adjustments.
Dismantles equipment and repairs or replaces faulty components or wiring.
Uses electronic testing equipment to diagnose faults and check voltages and resistance.
Examines equipment and observes reception to determine nature of defect.
Skills employers are asking for
Active Learning
Learning Strategies
Critical Thinking
Active Listening
Reading Comprehension
Speaking
Monitoring
Mathematics
Science
Writing
Are you looking for a stimulating career in an industry that is constantly evolving? Electrical and Electronic Engineers are innovators and problem solvers.
Length: 1 year
Study: Full-Time
Start date: 11th September 2023
Location: Rye Hill Campus

View Course
This brand new Foundation Degree is a unique combination of Engineering and Digital study. You will get the skills you need to play a key engineering role as industry adapts to emerging digital technologies.
Length: 2 years
Study: Full-Time
Start date: 11th September 2023
Location: Rye Hill Campus

View Course