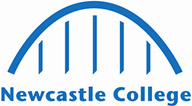 Design and development engineers
Design and development engineers conceive engineering designs from product ideas or requirements in mechanical, electrical and electronic engineering.
£43,438
Median Salary
New workers start around £27,132. Normal pay is £43,438 per year. Highly experienced workers can earn up to £64,393.
Daily Tasks
Prepares specifications for materials and other components.
Produces final design information for use in preparation of layouts, parts lists, etc..
Arranges construction and testing of model or prototype and modifies design if necessary.
Prepares working designs for steam, aero, turbine, marine and electrical engines, mechanical instruments, aircraft and missile structures, vehicle and ship structures, plant and machinery equipment, domestic electrical appliances, building systems and services, and electronic computing and telecommunications equipment.
Assesses product requirements, including costs, manufacturing feasibility and market requirements.
Skills employers are asking for
Critical Thinking
Mathematics
Reading Comprehension
Science
Monitoring
Active Learning
Active Listening
Writing
Speaking
Learning Strategies