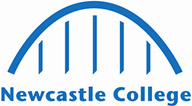 Engineering professionals n.e.c.
Workers in this unit group perform a variety of professional engineering functions not elsewhere classified in MINOR GROUP 212: Engineering Professionals.
£41,841
Median Salary
New workers start around £25,274. Normal pay is £41,841 per year. Highly experienced workers can earn up to £63,694.
Daily Tasks
Provides technical consultancy services.
Examines and advises on patent applications.
Prepare sketches, drawings and specifications showing materials to be used, construction and finishing methods and other details.
Devises and implements control systems to monitor operational efficiency and performance of system and materials.
Designs new systems and equipment with regard to cost, market requirements and feasibility of manufacture.
Establishes principles and techniques to improve the quality, durability and performance of materials such as textiles, glass, rubber, plastics, ceramics, metals and alloys.
Researches into problem areas to advance basic knowledge, evaluate new theories and techniques and to solve specific problems.