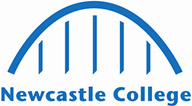 Production and process engineers
Production and process engineers advise on and direct technical aspects of production programmes to ensure cost-effectiveness and efficiency. This unit group incorporates: planning and quality control engineers who plan production schedules, work sequences, and manufacturing and processing procedures to ensure accuracy, quality and reliability; and chemical engineers who undertake research on commercial scale chemical processes and processed products, design and provide specifications and direct the construction, operation, maintenance and repair of chemical plants and control systems.
£42,732
Median Salary
New workers start around £26,419. Normal pay is £42,732 per year. Highly experienced workers can earn up to £62,471.
Daily Tasks
Designs, controls and constructs process plants to manufacture products.
Undertakes research and develops processes to achieve physical and/or chemical change for oil, pharmaceutical, synthetic, plastic, food and other products.
Liaises with materials buying, storing and controlling departments to ensure a steady flow of supplies.
Advises management on and ensures effective implementation of new production methods, techniques and equipment.
Investigates and eliminates potential hazards and bottlenecks in production.
Devises and implements production control methods to monitor operational efficiency.
Recommends optimum equipment and layout and prepares drawings and specifications.
Studies existing and alternative production methods, regarding work flow, plant layout, types of machinery and cost.
Skills employers are asking for
Reading Comprehension
Active Learning
Mathematics
Active Listening
Writing
Critical Thinking
Speaking
Learning Strategies
Monitoring
Science
Are you ready to create change in a constantly evolving industry? This course is for you!
Length: 1 year
Study: Full-Time
Start date: 9th September 2024
Location: Rye Hill Campus

View Course
Would you like to be a part of one of the biggest industries in the UK? This Mechanical Manufacturing Engineering degree will kick-start your engineering journey and help you develop skills in your chosen engineering discipline.
Length: 1 year
Study: Full-Time
Start date: 9th September 2024
Location: Rye Hill Campus

View Course