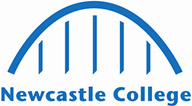 In 2022, Newcastle College University Centre was awarded over £2million from the Office for Students (OfS) to spend on bringing our students the latest STEM equipment to support them in their learning and prepare them to enter the workforce of the future. Now, thanks to additional funding from the OfS, we're set to invest almost £6million into our facilities over the next three years, giving students access to cutting-edge technology.
Students in Aviation, Digital, Energy and Engineering are already benefitting from leading-edge teaching facilities and equipment including new electric vehicles, wind turbine nacelles, drones, robots, VR and XR software, Cyber Security Labs, a new HE learning space, and even a new jet.
The next stage of investments will see a dedicated HE Hub for construction and engineering including high-spec CAD/BIM suites and specialist digital labs.
There's never been a better time to study at Newcastle College University Centre.
What does this mean for our students?
Newcastle College University Centre is here to prepare the North East's future workforce for a successful career here in the region.
We want to provide our students with life changing opportunities through quality, higher technical education and the chance to train and study in sector standard, leading edge facilities.
With this funding our students can be confident that they will graduate with the skills and experience needed to become digitally enabled, and really be able to meet the needs of employers right across our region.
£8m
in funding from the OfS
4
focused areas of investment
20+
STEM Degrees available
What have we invested in?