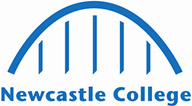 At Newcastle College Business Academy, we are dedicated in providing practical learning to support our students to become our the future business leaders of tomorrow. Our philosophy is to ensure an inclusive approach to learning and we offer a range of flexible introductory courses alongside full-time courses, degrees and part-time professional accreditations.
We know that experience is essential to succeeding in industry. That's why we embed experience of work within our curriculum, as well as strong links to industry. On a number of our programmes we work with organisations like Sky, Barclays Eagles and Accenture, to deliver masterclasses and work experience opportunities to our students. Alongside leadership and management, our academic focus covers topics like retail, finance, marketing, law and project management. Our courses are perfect for motivated people who are looking to excel in work.
Take a closer look at our courses
What can I do with a qualification in Business?