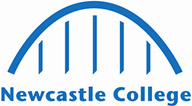 Management consultants and business analysts
Jobholders in this unit group advise industrial, commercial and other establishments on a variety of management and business-related matters to assist in the formulation of financial and business policies in order to maximise growth or improve business performance.
£44,844
Median Salary
New workers start around £26,830. Normal pay is £44,844 per year. Highly experienced workers can earn up to £75,164.
Daily Tasks
Runs workshops, and addresses seminars, conferences and the media to present results of research activity or to express professional views.
Advises governments, commercial enterprises, organisations and other clients in light of research findings.
Determines the appropriate method of data collection and research methodology, analyses and interprets information gained and formulates and implements recommendations and solutions.
Identifies problems concerned with business strategy, policy, organisation, procedures, methods and markets.
Assesses the functions, objectives and requirements of the organisation seeking advice.
Skills employers are asking for
Monitoring
Reading Comprehension
Critical Thinking
Active Learning
Active Listening
Writing
Speaking
Learning Strategies
Mathematics
Science
Top up your foundation degree and gain a strategic view of management with this Business Management (Top-Up).
Length: 1 year
Study: Full-Time
Start date: 9th September 2024
Location: Rye Hill Campus

View Course
Develop your individual management and business acumen, and get ready for life in industry. 
Length: 2 years
Study: Full-Time
Start date: 9th September 2024
Location: Rye Hill Campus

View Course
If you're looking for a degree where you can design your own future, this is the course for you. 
Length: 1 year
Study: Full-Time
Start date: 9th September 2024
Location: Rye Hill Campus

View Course