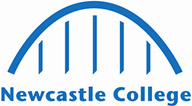 Managers and directors in retail and wholesale
Retail and wholesale managers and directors plan, organise, direct and co-ordinate the operations of major retail and wholesale establishments in order to maximise business performance and meet financial goals.
£27,635
Median Salary
New workers start around £18,789. Normal pay is £27,635 per year. Highly experienced workers can earn up to £58,173.
Daily Tasks
Examines quality of merchandise and ensures that effective use is made of advertising and display facilities.
Authorises payment for supplies received and decides on vending price, discount rates and credit terms.
Oversees the maintenance of financial and other records and controls security arrangements for the premises.
Ensures customer complaints and queries regarding sales and service are appropriately handled.
Ensures that adequate reserves of merchandise are held and that stock keeping is carried out efficiently.
Liaises with other staff to provide information about merchandise, special promotions etc. to customers.
Appoints staff, assigns tasks and monitors and reviews staff performance.
Skills employers are asking for
Monitoring
Speaking
Critical Thinking
Reading Comprehension
Active Listening
Writing
Learning Strategies
Active Learning
Mathematics
Science