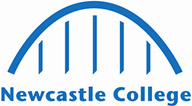 Human resource managers and directors
Human resource managers and directors plan, organise and direct the personnel, training and industrial relations policies of organisations, advise on resource allocation and utilisation problems, measure the effectiveness of an organisation's systems, methods and procedures and advise on, plan and implement procedures to improve utilisation of labour, equipment and materials.
£50,210
Median Salary
New workers start around £27,206. Normal pay is £50,210 per year. Highly experienced workers can earn up to £91,731.
Daily Tasks
Stays abreast of relevant legislation, considers its impact on the organisation.
Considers alternative work procedures to improve productivity.
Examines and reports on company and departmental structures, chains of command, information flows, etc. and evaluates efficiency of existing operations.
Develops and administers salary, health and safety and promotion policies.
Undertakes industrial relations negotiations with employees.
Provides or arranges for provision of training courses.
Oversees the monitoring of employee performance and career development needs.
Oversees the preparation of job descriptions, drafts advertisements and interviews candidates.
Determines staffing needs.
Skills employers are asking for
Active Listening
Reading Comprehension
Writing
Speaking
Monitoring
Critical Thinking
Active Learning
Learning Strategies
Mathematics
Science