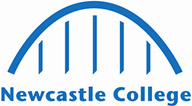 Marketing and sales directors
Marketing and sales directors plan, organise and direct market research and formulate and implement an organisation's marketing and sales policies.
£78,034
Median Salary
New workers start around £37,443. Normal pay is £78,034 per year. Highly experienced workers can earn up to £144,489.
Daily Tasks
Produces and/or assesses reports and recommendations concerning marketing and sales strategies.
Controls the recruitment and training of staff.
Examines and analyses sales figures, advises on and monitors marketing campaigns and promotional activities.
Discusses employer.
Liaises with other senior staff to determine the range of goods or services to be sold.
Skills employers are asking for
Speaking
Active Listening
Critical Thinking
Writing
Monitoring
Reading Comprehension
Active Learning
Learning Strategies
Mathematics
Science