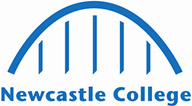 Advertising and public relations directors
Advertising and public relations directors plan, organise, direct and co-ordinate the advertising, public relations and public information activities of an organisation.
£59,250
Median Salary
New workers start around £31,128. Normal pay is £59,250 per year. Highly experienced workers can earn up to £115,708.
Daily Tasks
Directs the arranging of conferences, exhibitions, seminars, etc. to promote the image of a product, service or organisation.
Stays abreast of changes in media, readership or viewing figures and advertising rates.
Reviews and revises campaign strategy in light of sales figures, surveys, etc. and takes appropriate corrective measures if necessary.
Conceives advertising campaign to impart the desired product image in an effective and economical way.
Defines target group and implements strategy through appropriate media planning work.
Liaises with client to discuss product/service to be marketed and develops the most appropriate strategy to deliver the objectives.
Skills employers are asking for
Monitoring
Writing
Active Listening
Speaking
Critical Thinking
Reading Comprehension
Active Learning
Learning Strategies
Mathematics
Science