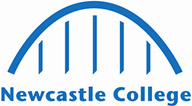 Travel and Tourism - Level 2
Start Date: 5th September 2022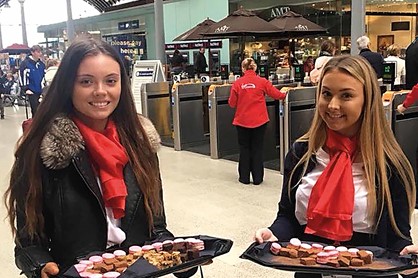 Length 1 year
Study Full-Time
Location Rye Hill Campus
Qualification Gained
Level 2 NCFE Extended Certificate in Travel and Tourism
More about the course
Open your eyes to a whole new world as you explore travel and tourism in the North East, the UK and beyond.
Develop the skills and knowledge you need to prepare for your dream role in a travel agency, an airline, a cruise shop or holiday resort.
You will learn the essentials of customer service and hospitality across the world, as well as an understanding of travel agency operations, from tutors with experience as travel agents, cabin crew and overseas reps.
Benefit from our close links with hotels and travel companies, including Hays Travel and LNER, with opportunities to take part in work placements and masterclasses.
Entry requirements
· 4 GCSEs at grade 3 or above including English language
or
· Level 1 Diploma in Travel and Tourism with Distinction and GCSE grade 4 or above in English
or
· BTEC Certificates in three subject areas and GCSE grade 3 or above in English
If English is not your first language, you will need an an IELTS score of 5.5
What will I achieve?
Upon successful completion of this course, you will achieve an NCFE Level 2 Extended Certificate in Travel and Tourism.
What will I learn?
· Customer service
· The UK travel and tourism industry
The remaining modules have not yet been chosen
How is the course taught?
· Practical work
· Tutorials
· Lectures
· Group work
· Role play
· Guided independent study
How am I assessed?
· Practical tasks
· Written assignments
· Portfolio of work
Work experience opportunities
Travel and Tourism students spend a day gaining experience with a local hotel, travel agency or visitor attraction. Recent placements have included the Copthorne Hotel, Hilton Hotel, the Discovery Museum, Beamish Museum, Hays Travel and Barrhead Travel.
You will also attend masterclasses and talks from guest speakers such as STA Travel, Hays Travel and the Northumberland Tourism Board.
English and Maths
If you do not hold GCSE grade 4 in maths and/or English, you will be supported with dedicated lessons to help you achieve these.
English and maths will both be embedded into your course to help you develop skills such as calculating costs and distance, map and atlas reading, writing reviews and collating brochure information.
Where can I progress?
You can progress to Travel and Tourism - Level 3 when you successfully complete this course.
Alternatively, you may wish to apply for a relevant apprenticeship or entry level roles within industry, such as travel agencies, hotels, cruise ships, holiday camps or resorts and visitor attractions.
Course costs
If you are aged 16-18 when you begin your course you are likely to be eligible for free tuition. Detailed information can be found within the financial support section. 
If you are aged 19+ the cost of the course will depend on your circumstances. Our support pages can help you determine your suitability. 
What can I do with a qualification in Travel and Tourism?