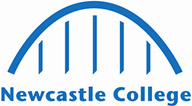 Financial support for college students
Newcastle College offers a number of financial support funds to help you with some of the costs associated with studying. Discover the range of support services available to help you focus on your studies.
Fees, Finance and Funding
Apply for our Learner Support Fund
Study Support
We offer a range of services to help you reach your full potential. From specialist learning materials and general wellbeing to literacy and numeracy support, out support teams will help you remain and succeed during your time at college.
Funding and Support
Depending on your eligibility, you may be able to access funding towards travel, college meals and equipment and trips.
Common Questions
We know that choosing your college is a really big decision and you may have lots of questions about us, our students and what you can expect. Below you'll find some of our most commonly asked questions to help you make your decision.