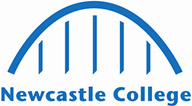 What is the local offer?
As part of the Children and Families Act, a Local Offer is a requirement for schools, colleges and local authorities to publish the provision available to children and young people with special educational needs (SEN) or disabilities.
The Local Offer is a way of letting families know what services are available locally and how they can access them.
Newcastle City Council are implementing the Local Offer initiative which brings together information about education, health, care, training, employment, independent living and other important resources together for the first time.
Information for Parents
Frequently asked questions
How does the College know my child needs help?
How does the college know if children/young people need extra help and what should I do if I think my child/young person may have special educational needs (SEN)?
Learner needs are usually highlighted by feeder schools
A member of the appropriate support team will attend school reviews for SEN learners
On the college application form learners are encouraged to disclose any disabilities or barriers to learning
At the interview/assessment stage learners are encouraged to discuss their support needs
Tutors can refer learners to the Learning Support Service if they feel additional support may be required for a learner to reach their full potential
Parents and/or learners may self-refer at any time to the Learning Support Service
How can my child attend Newcastle College?
If you would like your child/young person to attend Newcastle College, you should discuss this with their current school or alternatively you may contact your local authority SEN department, Connexions team or equivalent. They will then advise you on what steps should be taken.
Parents and carers are always welcome to visit Newcastle College before making a decision about a placement. Once a placement is agreed, we will work with you to support your child/young person in this transition period.
How will my child be supported?
The transition into college for your child/young person can start in their last academic year at school. This could be either year 11 or year 13.
Once an application has been made, your child/young person would be invited to attend an admission interview to discuss their chosen course of study, their current support needs and enable them to see the facilities on offer.
For those young people who require a more focused transition e.g. young people with more complex medical needs, arrangements are made with their current school for college staff to link with school staff to gather additional supporting information on both the academic and support needs of the young person.
There may be a number of agencies involved in this transition including key workers, Connexions teams, Social Care etc. This may involve a Multi- disciplinary meeting which enables all those who are/will be involved in the future placement to meet together and discuss how best to make the transition as smooth as possible.
How will I be able to raise any concerns?
Parents/carers are encouraged to talk to the tutors or the Learning Support Service about any concerns they may have about the progress and potential barriers to learning learners experience at any point in the interview or during the programme.
Phone calls or meetings can be requested at any point in the year
How will my child travel to college?
Your child/young person may have had transport provided by the local authority to attend school. This can depend on the distance from home and whether or not the young person can travel independently.
If there is a need for this transport arrangement to continue parents will need to liaise with the Local Authority Education Transport department to make a new application.
For learners who have the potential to travel independently, travel training may be provided by their current school or college staff during their transition. College staff can continue with this training once the learner has started attending college if necessary.
How will I know my child is making progress?
Teaching staff review progress that the learners make on a regular basis and communicate information to parents through a variety of means. Teaching staff set targets which are incorporated into the delivery of lessons. If teachers have any concerns about the progress a learner is making they will identify the main barriers to learning and put appropriate strategies in place.
The Learning Support Service carries out termly reviews with learners who are supported. As a college we recognise the contribution that parents and families can make to improve the progress of students and as a result parents are asked to attend this review.
Parents/Carers are welcome to come into college to discuss their young person's progress at any point in the college academic year.
Want to know more? Get in touch with us today.