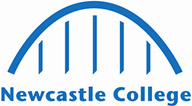 Transport and Distribution Clerks and Assistants
Workers in this unit group perform various clerical functions relating to the transport and distribution of goods and freight.
£24,870
Median Salary
New workers start around £18,949. Normal pay is £24,870 per year. Highly experienced workers can earn up to £37,322.
Daily Tasks
Maintains records regarding the movement and location of freight, containers and staff.
Obtains customs clearance and processes import and export documentation necessary for the movement of goods between countries.
Monitors tachograph readings and maintains records of hours worked and distance travelled by drivers.
Formulates delivery loads, vehicle schedules and routes to be followed by delivery staff.
Processes customer orders and forwards requisition documentation to storage and distribution personnel.
Skills employers are asking for
Critical Thinking
Monitoring
Speaking
Learning Strategies
Reading Comprehension
Writing
Active Listening
Active Learning
Mathematics
Science
This degree will help you to develop your existing skills and knowledge of the industry and learn how to manage a business from a strategic and operational point of view. 
Length: 1 year
Study: Full-Time
Start date: 9th September 2024
Location: Rye Hill Campus

View Course
This degree will help you to develop the knowledge and skills needed to succeed in the global tourism and hospitality industry. 
Length: 2 years
Study: Full-Time
Start date: 9th September 2024
Location: Rye Hill Campus

View Course