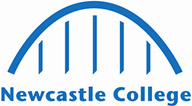 Rail travel assistants issue, collect and inspect travel tickets, provide information and assistance to railway passengers, operate train doors, and perform a variety of duties on station platforms in connection with the arrival and departure of trains and the movement of goods and passengers, and on trains to ensure the safety and comfort of passengers.
£35,911
Median Salary
New workers start around £24,907. Normal pay is £35,911 per year. Highly experienced workers can earn up to £57,564.
Daily Tasks
Inspects and issues tickets on trains, deals with passenger enquiries, and takes charge of goods being transported on train.
Checks control panel operation before start of journey, operates train door controls and signals to driver to start or stop train.
Attends to the safety, welfare and comfort of passengers on trains and manages train crew.
Assists passengers with special needs to board and leave trains.
Loads and unloads mail, goods and luggage, operates lifts and hoists and drives small trucks.
Helps with passenger enquiries and makes announcements over a public address system at stations.
Examines and collects tickets at the ticket barrier of a railway station.
Skills employers are asking for
Active Listening
Critical Thinking
Reading Comprehension
Learning Strategies
Writing
Monitoring
Speaking
Active Learning
Mathematics
Science
This degree will help you to develop the knowledge and skills needed to succeed in the global tourism and hospitality industry. 
Length: 2 years
Study: Full-Time
Start date: 9th September 2024
Location: Rye Hill Campus

View Course
This degree will equip you with multi-disciplinary rail engineering and management skills to help you enter the industry.
Length: 2 years
Study: Full-Time
Start date: 9th September 2024
Location: Rail Academy

View Course
Do you have a passion for the railway and always wondered how you could make a career out of it? Steam ahead with the Rail Engineering Technician apprenticeship! 
Length: 3 years
Study: Full-Time
Start Date: Various
Location: Employer Based

View Course