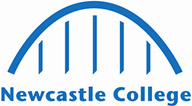 Restaurant and Catering Establishment Managers and Proprietors
Restaurant and catering establishment managers and proprietors plan, direct and co-ordinate the catering services of restaurants, hotels and large-scale catering services within other organisations.
£23,563
Median Salary
New workers start around £17,031. Normal pay is £23,563 per year. Highly experienced workers can earn up to £39,593.
Daily Tasks
Determines staffing, financial, material and other short- and long-term requirements.
Checks that supplies are properly used and accounted for to prevent wastage and loss and to keep within budget limit.
Plans and arranges food preparation in collaboration with other staff and organises the provision of waiting or counter staff.
Verifies that quality of food, beverages and waiting service is as required, that kitchen and dining areas are kept clean and appropriate hygiene standards are maintained in compliance with statutory requirements.
Purchases or directs the purchasing of supplies and arranges for preparation of accounts.
Discusses customer.
Decides on range and quality of meals and beverages to be provided.
Plans catering services and directs staff.
Skills employers are asking for
Monitoring
Speaking
Critical Thinking
Writing
Active Learning
Active Listening
Reading Comprehension
Learning Strategies
Mathematics
Science
This degree will help you to develop your existing skills and knowledge of the industry and learn how to manage a business from a strategic and operational point of view. 
Length: 1 year
Study: Full-Time
Start date: 9th September 2024
Location: Rye Hill Campus

View Course
This degree will help you to develop the knowledge and skills needed to succeed in the global tourism and hospitality industry. 
Length: 2 years
Study: Full-Time
Start date: 9th September 2024
Location: Rye Hill Campus

View Course