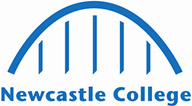 Leisure and travel service occupations n.e.c.
Workers in this unit group perform a variety of leisure and travel service occupations not elsewhere classified in MINOR GROUP 621: Leisure and Travel Services.
£21,603
Median Salary
New workers start around £17,138. Normal pay is £21,603 per year. Highly experienced workers can earn up to £35,774.
Daily Tasks
Serves food and beverages to passengers.
Makes announcements to passengers and deals with enquiries.
Receives passengers on ship, examines tickets and other documentation, directs them to their cabin and assists with any luggage.
Completes way-bill at scheduled points on route and balances cash taken with tickets issued.
Signals to driver when to stop and start bus, collects fares from passengers and issues tickets and changes destination indicators as necessary.
Responds to enquiries and complaints, books excursions and other entertainment and provides other assistance and advice to holidaymakers.
Makes local arrangements at stopover points for food and accommodation.
Receives passengers, checks tickets and guides them to their seats, makes announcements regarding travel arrangements and places of interest, and deals with passengers.
Observes regulations concerning the carrying capacity of vehicles and controls the boarding of passengers accordingly.
This degree will help you to develop the knowledge and skills needed to succeed in the global tourism and hospitality industry. 
Length: 2 years
Study: Full-Time
Start date: 9th September 2024
Location: Rye Hill Campus

View Course
This degree will help you to develop your existing skills and knowledge of the industry and learn how to manage a business from a strategic and operational point of view. 
Length: 1 year
Study: Full-Time
Start date: 9th September 2024
Location: Rye Hill Campus

View Course