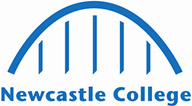 University Centre
Aviation
The world of aviation is constantly evolving and demand for highly-skilled graduates is increasing. If you are looking for a fulfilling career in aircraft maintenance engineering, or airline and airport management, we have a degree for you.

As an aviation student, you will experience the high life at our specialist Aviation Academy. Studying in our world-class aviation training environment based at Newcastle Airport, you will have access to industry-standard facilities, including a 1500m2 aircraft hangar housing two Jet Provost, avionics laboratory and BAE Jetstream 31 aircraft.
Our degrees will provide you with hands-on experience and our tutors are industry specialists from companies such as Virgin Atlantic, Jet2 and Air France. We pride ourselves on having tutors who have real-world experience of the industry you are passionate about and who will help send you soaring into your future career.
Investing in you
Newcastle College University Centre has been awarded £2m by the Office for Students (OfS) to invest in our STEM facilities including our Aviation Academy. Aviation students will benefit from leading-edge teaching facilities such as Avionic training simulators and even a brand new jet!
There's never been a better time to study Aviation at Newcastle College University Centre.
Read more about our investment
Looking for a high-flying career? Study our one-of-a-kind Aircraft Maintenance Engineering degree to get ahead.
Length: 3 years
Study: Full-Time
Start date: 12th September 2022
Location: Aviation Academy

View Course
What can I do with an Aviation qualification?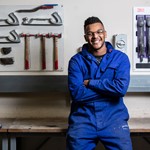 Apprenticeships
Earn while you learn with an Apprenticeship at Newcastle College.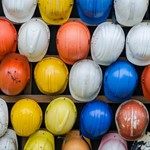 Levels Explained
Trying to make sense of your grades? Not sure what you can study? Read our handy 'levels explained' guide.
Careers
Not sure what you want to study at college? Browse by subject area and we will suggest a range of career options that might suit you!