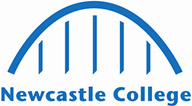 Newcastle College Aviation Academy is a renowned £3.3 million training facility based at Newcastle's bustling International Airport. Recognised for outstanding commitment to education, our academy was awarded the 2018 Queen's Anniversary Prize for Higher and Further Education. Set in the heart of one of the UK's top student cities, there is no better place to study Aviation than in Newcastle.
Our philosophy is to provide world-class training for aviation operations professionals and aviation engineers, at both further and higher education levels.
Our curriculum is at the cutting-edge of industry and we work with support from organisations like Newcastle Airport, the Royal Air Force, British Airways and Virgin Atlantic. To help you gain employment in the sector, experience of work and exposure to real-working-life scenarios are embedded throughout our courses. You can learn within one of our industry standard aviation hangars, aboard our Boeing 737 or working to maintain one of our Jet Provosts or Jetstream planes.
Take a closer look at our courses
What can I do with a qualification in Aviation?