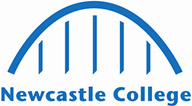 Aircraft pilots and flight engineers
Aircraft flight deck officers check, regulate, adjust and test engines and other equipment prior to take-off, navigate and pilot aircraft and give flying lessons.
£90,699
Median Salary
New workers start around £45,558. Normal pay is £90,699 per year. Highly experienced workers can earn up to £180,327.
Daily Tasks
Accompanies pupil on training flights and demonstrates flying techniques.
Performs specified tests to determine aircraft.
Maintains radio contact and discusses weather conditions with air traffic controllers.
Monitors fuel consumption, air pressure, engine performance and other indicators during flight and advises pilot of any factors that affect the navigation or performance of the aircraft.
Directs or undertakes the operation of controls to fly aeroplanes and helicopters, complying with air traffic control and aircraft operating procedures.
Directs or undertakes routine checks on engines, instruments, control panels, cargo distribution and fuel supplies.
Studies flight plan, discusses it with flight deck crew and makes any necessary adjustments.
Skills employers are asking for
Critical Thinking
Active Listening
Reading Comprehension
Monitoring
Active Learning
Speaking
Mathematics
Science
Learning Strategies
Writing
Looking for a high-flying career? Study our one-of-a-kind Aircraft Maintenance Engineering degree to get ahead.
Length: 3 years
Study: Full-Time
Start date: 12th September 2022
Location: Aviation Academy

View Course
Watch your career soar with an Airline and Airport Management degree.
Length: 2 years
Study: Full-Time
Start date: 12th September 2022
Location: Aviation Academy

View Course