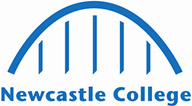 Research and Development Managers
Managers in this unit group plan, organise, co-ordinate and manage resources to undertake the systematic investigation necessary for the development of new, or to enhance the performance of existing, products and services.
£51,905
Median Salary
New workers start around £32,200. Normal pay is £51,905 per year. Highly experienced workers can earn up to £78,809.
Daily Tasks
Monitors the standards of scientific and technical research undertaken by the research team.
Plans work schedules, assigns tasks and delegates responsibilities to the research and development team.
Develops research methodology, implements and reports upon research investigations undertaken.
Liaises with production departments to investigate and resolve manufacturing problems.
Establishes product design and performance objectives in consultation with other business functions.
Skills employers are asking for
Reading Comprehension
Active Learning
Critical Thinking
Science
Mathematics
Writing
Monitoring
Speaking
Active Listening
Learning Strategies