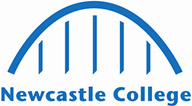 Newcastle College's Construction department is renowned for delivering state-of-the-art construction training in the North East of England. Our teaching staff are experienced in industry as both practitioners and business leaders and remain highly skilled in current industry practice. We have especially strong links in bricklaying, plastering, roofing, slating and tiling, painting and decorating, plumbing, carpentry and electrical installation.
Construction involves the whole building process, from planning, to building services, to becoming a craftsman. Our wide range of courses focus on developing practical sought-after skills required in the industry and our strong links with employers help you get the hands-on experience you need to make a seamless transition into employment.
Take a closer look at our courses
Construction at Newcastle College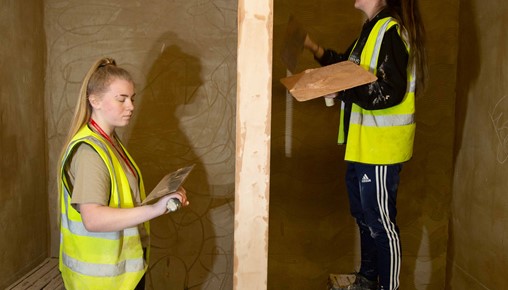 What can I do with a qualification in Construction?
Meet our students and tutors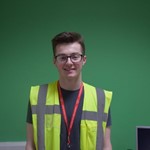 Thomas Maddison Todd
Level 2 in Bricklaying
"I wanted to go to sixth form because that's what my friends were doing but because of my grades I wasn't able to. I was terrified about coming to college on my own but it's been the right choice for me."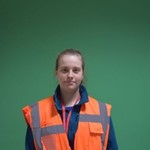 Paige Ainsley
Level 2 Electrical Installation
"I have received great support for the college mentors, they have helped me learnt ways to reduce stress and not to over think everything. They offer one to one sessions as part of a programme or as a drop in."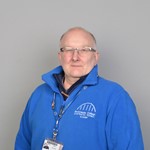 Colin Parnaby
Programme Leader - Carpentry & Joinery
"I started my working career as an apprentice in a joinery machine shop, since then I have worked on many sites and enjoyed working abroad on a house renovation. One day work was called off due to weather and I heard an advert on the radio for trades people to go into teaching! Just knowing I can pass on my knowledge to the younger generation makes me feel good. I like to see how students mature as a person from when they join us to getting their first job in the trade."
Employers,
do you want to...
Unlock the potential of your workforce?
Understand more about apprenticeships?
Find out about events and bespoke training solutions?