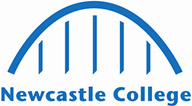 Glass and Ceramics Makers, Decorators and Finishers
Glass and ceramics workers, form, shape, decorate, smooth and polish glassware, earthenware, refractory goods, clay bricks and other ceramic goods.
£23,495
Median Salary
New workers start around £18,284. Normal pay is £23,495 per year. Highly experienced workers can earn up to £34,780.
Daily Tasks
Applies decorative designs and finishes to glassware, optical glass and ceramic goods by grinding, smoothing, polishing, cutting, etching, dipping, painting or transferring patterns or labels.
Cuts and joins unfired stoneware pipes to form junctions and gullies, moulds sealing bands on clay pipes, prepares and joins porcelain or earthenware components and assists crucible makers and stone workers with their tasks.
Throws, casts and presses clay by hand or machine to form pottery, stoneware or refractory goods such as bricks, crucibles, ornaments, sanitary furnishings, saggars, cups, saucers, plates and roofing tiles.
Makes models and moulds from moulding clay and plaster for use in the making and casting of pottery and other ceramic goods.
Makes artificial eyes, laminated glass sheets or blocks, glass fibre tissue, wool, filament and matting, marks optical lenses and assembles rimless spectacles.
Uses hand tools and operates machinery to heat, bend, shape, press, drill and cut glass.
Skills employers are asking for
Learning Strategies
Reading Comprehension
Active Learning
Active Listening
Monitoring
Critical Thinking
Speaking
Writing
Science
Mathematics
Do you want to brush up your skills and paint a creative and exciting future? If you want to earn while you learn, gain a trade and get into industry, this Painter and Decorator apprenticeship is for you.
Length: 2 years
Study: Full-Time
Start date: 5th September 2022
Location: Employer Based

View Course
This broad-based one-year Digital Arts course enables you to explore your skills and interests so that you can make the right choice for your Higher Education and career.
Length: 1 year
Study: Full-Time
Start date: 5th September 2022
Location: Rye Hill Campus

View Course
If you're looking for a degree where you can design your own future, this is the course for you. 
Length: 1 year
Study: Full-Time
Start date: 12th September 2022
Location: Rye Hill Campus

View Course