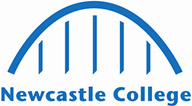 Roofers, Roof Tilers and Slaters
Job holders in this unit group cover roofs and exterior walls with felting, sheeting, slates, tiles and thatch to provide a waterproof surface.
£24,498
Median Salary
New workers start around £17,071. Normal pay is £24,498 per year. Highly experienced workers can earn up to £33,812.
Daily Tasks
Seals edges of roof with mortar and ensures that joints are watertight.
Lays, aligns and secures successive overlapping layers of roofing material.
Lays and secures underfelt and covers with hot bitumen or other adhesive compound.
Cuts wooden battens, felt and underfelt to required size.
Measures roof or exterior wall and calculates required amounts of underfelt, tiles, slates or thatching material.
Skills employers are asking for
Mathematics
Critical Thinking
Learning Strategies
Monitoring
Speaking
Active Learning
Reading Comprehension
Active Listening
Writing
Science
If you're looking to wipe the slate clean or get an insight into this in-demand industry, the Level 2 Roofing apprenticeship could be for you.
Length: 18 months to two years
Study: Full-Time
Start Date: Various
Location: Employer Based

View Course