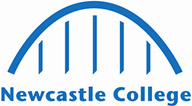 Plasterers apply plaster and cement mixtures to walls and ceilings, fix fibrous sheets and cast and fix ornamental plasterwork to the interior or exterior of buildings.
£27,456
Median Salary
New workers start around £19,251. Normal pay is £27,456 per year. Highly experienced workers can earn up to £37,666.
Daily Tasks
Checks surface level using line, spirit level and straight edge.
Covers and seals joints between boards and finishes surface.
Measures, cuts, installs and secures plaster board and/or ornamental plasterwork to walls and ceilings.
Pours liquid plaster into mould to cast ornamental plaster work.
Applies and smoothes one or more coats of plaster and produces a finished surface, using hand tools or mechanical spray.
Mixes, or directs the mixing of, plaster to desired consistency.
Skills employers are asking for
Mathematics
Monitoring
Critical Thinking
Learning Strategies
Speaking
Active Listening
Reading Comprehension
Active Learning
Science
Writing
If you're looking to make a smooth start to your career in construction, this Plastering apprenticeship is for you.
Length: 3 years
Study: Full-Time
Start Date: Various
Location: Employer Based

View Course