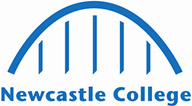 Plumbing and Domestic Heating Technician Apprenticeship
Start Date: 4th January 2021
Other start dates:
September 2021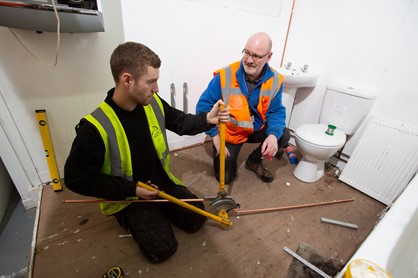 Length 3 years
Study Full-Time
Location Employer Based
Qualification Gained
City and Guilds Level 3 Diploma in Plumbing and Domestic Heating
More about the course
Are you looking for a fresh start? Do you want to learn a practical and in-demand trade? If you see a future in the construction industry, this Plumbing apprenticeship is for you.
This apprenticeship is ideal for new technicians entering the Plumbing and Domestic Heating industry, who wish to be trained in the skills and knowledge associated with plumbing and heating systems.
On this Plumbing apprenticeship you will learn skills including accurate measuring, marking, cutting, bending and jointing metallic and non-metallic pipework. You'll learn to work with appliances and equipment such as gas, oil and solid fuel boilers as well as pumps, heat emitters, bathroom furniture or controls as part of a cold water, hot water, and central heating or above ground drainage and rainwater systems.
If this is the apprenticeship for you, and you see yourself as a Plumber of the future, sign up today.
Entry requirements
GCSEs at grade 4 or above in English and maths
What will I achieve?
After successfully completing this apprenticeship you will gain a City and Guilds Level 3 Diploma in Plumbing and Domestic Heating.
What will I learn?
Health and safety practices and systems
Plumbing processes – hand and power tools, types of pipework jointing systems, pipe bending technics, bracketing systems and pipework installation technics.
Plumbing scientific principles – si systems of measurements, relationships between energy, heat and power
Mechanical principles and principles of electricity
Planning and supervision systems and technics
Cold water systems in domestic, commercial and industrial buildings
Domestic hot water systems including vented and unvented systems
Central heating systems including underfloor, radiator, ground source and air source heat pumps
Rain water systems – domestic guttering and down-comer drainage and grey water recycling systems
Domestic fuel systems – natural gas boilers, gas pipework installation, testing and commissioning (including gas safe modules ccn1 'core safety' and cenwat 'central heating boilers')
Electrical wiring of heating control systems
How is the course taught?
Practical training at college in real-work environment
On-the-job training
How am I assessed?
On-site portfolio
End point assessment
Practical activities
Online tests
English and Maths
English and maths are taught alongside this course to help you enhance your skills. The course will help you build on your skills in a practical setting.
Where can I progress?
After successfully completing the Level 3 Plumbing apprenticeship, you will be able to continue your studies with a HND in Building Services.
Course costs
If you are aged 16-18 when you begin your course you are likely to be eligible for free tuition. Detailed information can be found within the financial support section. 
If you are aged 19+ the cost of the course will depend on your circumstances. Our support pages can help you determine your suitability. 
What can I do with a qualification in Construction