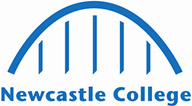 Plumbing and Domestic Heating Technician Apprenticeship
Start Date: Various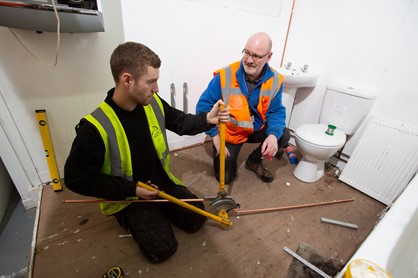 Length 4 years
Study Full-Time
Location Employer Based
Qualification Gained
City and Guilds Level 3 Diploma in Plumbing and Domestic Heating
More about the course
Are you looking for a fresh start? Do you want to learn a practical and in-demand trade? If you see a future in the construction industry, this Plumbing apprenticeship is for you.
This apprenticeship is ideal for new technicians entering the Plumbing and Domestic Heating industry, who wish to be trained in the skills and knowledge associated with plumbing and heating systems.
On this Plumbing apprenticeship you will learn skills including accurate measuring, marking, cutting, bending and jointing metallic and non-metallic pipework. You'll learn to work with appliances and equipment such as gas, oil and solid fuel boilers as well as pumps, heat emitters, bathroom furniture or controls as part of a cold water, hot water, and central heating or above ground drainage and rainwater systems.
If this is the apprenticeship for you, and you see yourself as a Plumber of the future, sign up today.
What can I do with a qualification in Construction