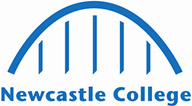 Plasterer Apprenticeship
Start Date: 4th January 2021
Other start dates:
September 2021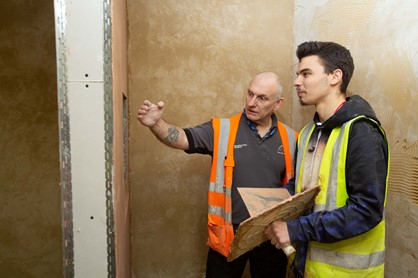 Length 3 years
Study Full-Time
Location Employer Based
Qualification Gained
Level 2 Plastering Apprenticeship
More about the course
Are you looking to build a skill in an in-demand industry? Have you thought about a future in construction? If you're looking to make a smooth start to your career, this Plastering apprenticeship is for you.
This apprenticeship is a great opportunity for you to build your foundation knowledge in plastering and understand what it's like to work in the building industry. Throughout this course you'll learn everything you need to know about plastering, including application methods, dry lining, fixing plasterboard and constructing moulds.
Whilst at college you will learn from industry-experienced tutors, which will support your time in industry, earning while you learn. This Plastering apprenticeship will allow you to experience what it's like to work in a real-life environment, all whilst learning the skills you need for a challenging and exciting career in construction.
If you're looking to build your skills, get into industry and start earning, this Plastering apprenticeship is for you.
Entry requirements
GCSEs at grade 4 or above in English or maths
What will I achieve?
After successfully completing this course you will gain a Level 2 Plastering Apprenticeship.
What will I learn?
Health and safety
Customer service
Communication
Buildings
Energy efficiency
Materials
Dry lining
Application methods
Fix ancillary items
Produce moulds
Preparation of materials
Safe working
Working area
Fix plasterboard
Apply plaster
Construct moulds
Fix beads
Cast and install fibrous mouldings
How is the course taught?
Practical training at college in real-work environment
On-the-job training
How am I assessed?
End point assessment
Portfolio
Knowledge test
Skills test
Question and answer
English and Maths
English and maths are taught alongside this course to help you enhance your skills. The course will help you build on your skills in a practical setting.
Good skills in maths and English help you to calculate quantities of materials, complete job cards and your timesheets. You could also be required to provide written estimates for customers.
Where can I progress?
After successfully completing the Level 2 Plastering apprenticeship, you will be able to progress into higher positions within the industry, such as site management, or continue your studies with a HNC or HND.
Course costs
If you are aged 16-18 when you begin your course you are likely to be eligible for free tuition. Detailed information can be found within the financial support section. 
If you are aged 19+ the cost of the course will depend on your circumstances. Our support pages can help you determine your suitability. 
What can I do with a qualification in Construction