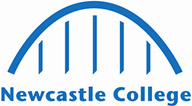 Maintenance and Operations Engineering Technician Apprenticeship
Start Date: 4th January 2021
Other start dates:
September 2021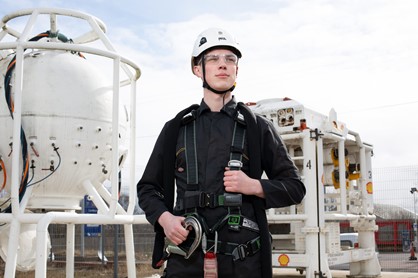 Length 3 years
Study Full-Time
Location Employer Based
Qualification Gained
BTEC Level 3 in Advanced Manufacturing Engineering
More about the course
Have you ever thought about a career in the Energy industry and not known where to start? Do you want to learn in-demand skills and have a challenging and exciting future in engineering? If you're looking to earn while you learn too, this Maintenance and Operations Engineering Technician apprenticeship is for you.
Learning both on-the-job and alongside industry-experienced tutors at college, this Maintenance and Operations Engineering Technician apprenticeship you will learn the skills, knowledge and behaviours to work in a variety of roles including an Electrical Technician, Mechanical Technician, Electro-Mechanical Technician, Control and Instrumentation Technician, Wind Turbine Technician or a Plant Operations Technician.
Depending on your specialism, you'll learn the skills and the experience you need to effectively run a plant to time and budget constraints.
If you're looking to get a head start in a skilled industry, sign up to the Maintenance and Operations Engineering Technician apprenticeship today.
Entry requirements
GCSEs at grade 4 or above in English and maths
What will I achieve?
Once you have completed this course you will receive a BTEC Level 3 in Advanced Manufacturing Engineering.
What will I learn?
To support the business and operational requirements of modern integrated engineered production plant and services.
Electrical Systems and Process Control Technicians and Electromechanical Technicians will need to apply a range of conventional skills and knowledge to undertake engineering activities on a selection of electromechanical and process control plant, systems and equipment.
Technicians will undertake installation, testing, servicing, removal, replacement, maintenance and repair of a range of equipment, sometimes complex, as part of planned preventative and reactive maintenance programmes. They may also undertake decommissioning activities when plant is being removed from service.
Plant Operation Technicians will undertake the safe and efficient operation of complex integrated energy conversion and production plant and systems. These activities could include plant commissioning, isolation and testing, plant preparation, plant start-up and shut down, monitoring and controlling plant and dealing with critical operational problems.
They will be responsible for the quality of their own work, possibly the work of others, and ensuring the work is completed safely, meets stakeholder quality, time and budget requirements, whilst maintaining the efficient running of plant and equipment.
How is the course taught?
Group work
Practical sessions
Group discussions
Experience of work
Online sessions
Guest speakers
On-the-job training
How am I assessed?
Observation of practical work
Theory work
Work-related project
End point assessment
Exam
English and Maths
English, maths and ICT skills are used throughout the course to develop you within your engineering profession and allow you to work effectively when using these skills to perform in your daily duties. 
The course will help you build on your skills in a practical setting. You will learn how to apply problem solving techniques, read drawings and use different databases to analyse information.
Where can I progress?
After you have successfully completed the Maintenance and Operations Engineering Technician apprenticeship, you will be able to progress onto higher education and/or higher apprenticeships in Mechanical, Electrical, Multi-Skilled, Engineering Management or the new FdEng in Engineering with Applied Digital Technologies at Newcastle College University Centre.
Alternatively, you could start a career in industry such as as a Chemical Engineer, Mechanical Engineer, Environmental Engineer, Drafting and Design Engineer, Production Manager or Operations Research Analyst.
Course costs
If you are aged 16-18 when you begin your course you are likely to be eligible for free tuition. Detailed information can be found within the financial support section. 
If you are aged 19+ the cost of the course will depend on your circumstances. Our support pages can help you determine your suitability. 
What can I do with a qualification in Renewable and Subsea Engineering