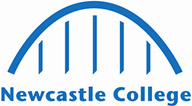 BSc (Hons) Aircraft Maintenance Engineering
Start Date: 13th September 2021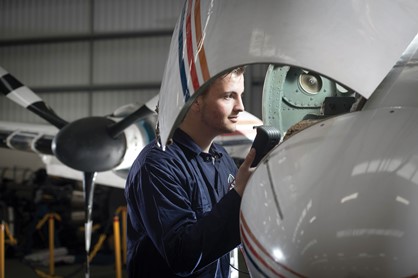 Length 3 years
Study Full-Time
Location Aviation Academy
Qualification Gained
BSc (Hons) Aircraft Maintenance Engineering (awarded by NCG)
More about the course
This Aircraft Maintenance Engineering degree is the only degree of its kind in the North East and the course content is in line with the UK Civil Aviation Authority (CAA) Part 66 category B1.1 aircraft maintenance engineering license syllabus.
You will be taught aerodynamics, aircraft systems and maintenance practices by tutors who have many years' experience in aircraft engineering as well as the military. You will study at Newcastle College Aviation Academy, a PART 147 training facility, audited and approved by the CAA based at Newcastle International Airport. You will be motivated, a team player and enjoy problem solving.
Entry requirements
80 UCAS points
You will need to have at least a grade 4 in both English and maths and a science subject at GCSE grade 3 is desirable.
If you are a current Newcastle College student and successfully pass your Level 3 course in an appropriate subject, you will be guaranteed a place on a degree course.
You will be invited to an interview as part of the application process.
What will I learn?
Year one
Academic Study Skills
Personal Development or Recognition of Prior Learning
Work Related Learning
Maths for Engineers
Aircraft Physics
Electrical Fundamentals
Materials and Hardware
Maintenance Practices
Year two
Professional Development
Work-Based Learning
Electronic Fundamentals
Aerodynamics
Turbine Aircraft Aerodynamics, Systems and Structures (Mechanical)
Turbine Aircraft Aerodynamics, Systems and Structures (Avionic)     
Year three
Dissertation
Research Methods for Engineers
Aircraft Maintenance Techniques
Digital Electronics/Electronic Instrument Systems
Human Factors
Air Legislation
How is the course taught?
Practicals
Lectures
Group work
How am I assessed?
Essays
Presentations
Vivas
Portfolios
Reports
Logbook of practical work
Personal reflections
Work experience
This degree has been developed for industry in line with what they are looking for in graduates. Guest lectures are regularly delivered by organisations including British Airways, Newcastle International Airport and Storm Aviation offering up-to-date industry insight. Voluntary work placements are encouraged and you will be supported to secure one to further develop your knowledge and experience.
Where can I progress?
After you complete your degree you will need to undertake a further two years of practical experience within industry completing your logbook, in order to gain your license from the CAA. Previous graduates have secured employment with organisations including British Airways, Ryanair, Jet2 and Virgin . You may decide to continue your studies and progress on an engineering related Masters degree. 
Course costs and information
Tuition Fees for full-time undergraduate UK and EU students is £9,000 per year. Read more about financial support.

NCG (the institution which Newcastle College University Centre belongs to) is in the process of applying for Indefinite Degree Awarding Powers. Read more about what this means about our offer here.
What can I do with a qualification in Aviation?