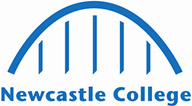 University Centre
Computing
The computing and digital technologies industry is one of the most fast-paced and evolving industries in the world. As a computing student, you will be creative, technical and know how to use your skills in a competitive field.
Throughout your studies you will use your analytical, logical and creative skills to test networks, build and design gaming apps and solve problems.
Our computing degrees have been designed alongside industry specialists, giving you a critical insight into computing in the working world. Learning from industry-experienced tutors, you will build practical and analytical skills, readying you for a rewarding and exciting career in the industry you love.
Investing in you
Newcastle College University Centre has been awarded £2m by the Office for Students (OfS) to invest in our STEM facilities including Digital. Computing students will benefit from leading-edge teaching facilities such as CAD to VR software and an XR (Immersive Technology) visualisation suite.
There's never been a better time to study Computing at Newcastle College University Centre.
Read more about our investment
What can I do with a Computing qualification?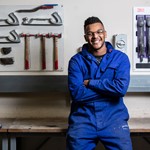 Apprenticeships
Earn while you learn with an Apprenticeship at Newcastle College.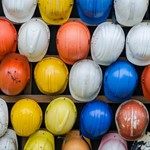 Levels Explained
Trying to make sense of your grades? Not sure what you can study? Read our handy 'levels explained' guide.